Learning
thebigview.com - Pondering the Big Questions - StumbleUpon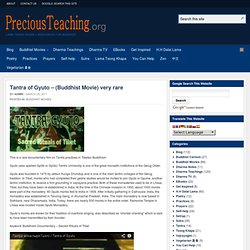 – March 25, 2011Posted in: Buddhist Movies This is a rare documentary film on Tantra practises in Tibetan Buddhism. Gyuto (also spelled Gyütö or Gyüto) Tantric University is one of the great monastic institutions of the Gelug Order. Gyuto was founded in 1475 by Jetsun Kunga Dhondup and is one of the main tantric colleges of the Gelug tradition. In Tibet, monks who had completed their geshe studies would be invited to join Gyuto or Gyume, another tantric institution, to receive a firm grounding in vajrayana practice.
Tantra of Gyuto – (Buddhist Movie) very rare | Precious Teaching
PSFK - the go-to source for new ideas and inspiration
Brain Pickings
By: Maria Popova What a 13,000-year-old eucalyptus tree reveals about the meaning of human life. "Our overblown intellectual faculties seem to be telling us both that we are eternal and that we are not," philosopher Stephen Cave observed in his poignant meditation on our mortality paradox And yet we continue to long for the secrets of that ever-elusive eternity. For nearly a decade, Brooklyn-based artist, photographer, and Guggenheim Fellow Rachel Sussman has been traveling the globe to discover and document its oldest organisms — living things over 2,000 years of age.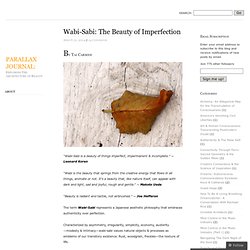 "Why do we describe a distraught person as being 'beside himself'? Because the ancients believed that soul and body could part, and that under great emotional stress the soul would actually leave the body. When this happened a person was 'beside himself.'" ~ Dictionary of Word Origins "For what is a man profited, if he shall gain the whole world, and lose his own soul?"
PARALLAX - StumbleUpon
Home
webcast.berkeley | UC Berkeley Video and Podcasts for Courses & Events