Fries
Avocado Fries. I have a particularly tragic memory of looking at rental houses with my friend when he first moved to LA and finding one that actually had an avocado tree in the backyard.
I mean, a tree that was taller than the house and was heavy with ripe avocados This memory is tragic because my friend didn't rent the house. If he had, I would have had a never ending supply to feed my avocado addiction.BTW – what are avocados, a vegetable? Some weird fruit? Either way, I really, really, REALLY love these…veggie-fruits from heaven. No Grease Crispy Sweet Potato Fries « ~ Mary ~ I've been gearing up for our Burger Extravaganza it starts June 1st.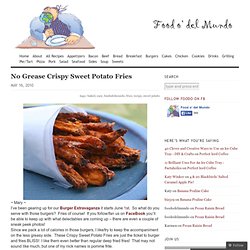 So what do you serve with those burgers? Fries of course! Homemade French Fries. Why there is no need to purchase pre-made fries in the freezer aisle – in pictures and rhyme: One potato (find a potato) Two potato (cut the ends off) Three potato (cut slices) Four (cut fries from slices) Five potato (Toss in herbs and olive oil)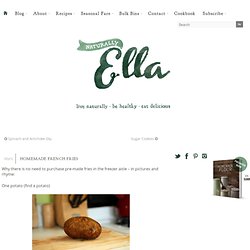 Homemade Crispy Potato Tots (Tater Tots) Homemade Crispy Potato Tots (Tater Tots) I went to a Sonic Drive In for the first time a few weeks ago and was surprised to see that they served tater tots.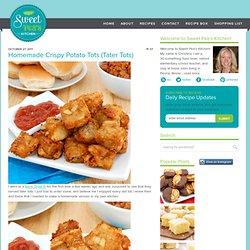 I just had to order some, and believe me I enjoyed every last tot. I knew then and there that I needed to make a homemade version in my own kitchen. So when the recent issue of Cook's Country arrived in the mail, this recipe was the first one I bookmarked. Crunchy on the outside, warm and fluffy on the inside. Recipe: Spicy Oven Fries. Sweet Potato Fries with Garlic and Herbs Recipe at Epicurious.
---