Design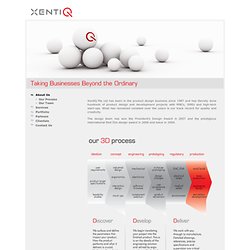 XentiQ
XentiQ Pte Ltd has been in the product design business since 1987 and has literally done hundreds of product design and development projects with MNCs, SMEs and high-tech start-ups. What has remained constant over the years is our track record for quality and creativity. The design team has won the President's Design Award in 2007 and the prestigious international Red Dot design award in 2006 and twice in 2004.
Welcome to sumajin.com
FUNKY MADE OF QUALITY SPONGE Now you can add more colours to express yourself. A simple way for ipod music lovers to express themselves in different vibrant colours to suite their moods and gears. Whether you're into the sporty colors such as pink, orange and yellow or mature tones such as red, green and blue. The FUNKY ear pads are available in pairs as shown in the image below. The FUNKY ear pads are also a convenient and hygienic way to ensure that the earbuds are kept clean.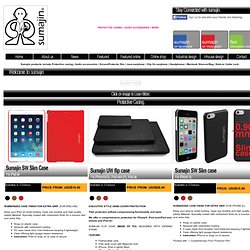 Posted by Kat Bauman | 4 Apr 2014 | Comments (0) "Shape" is a fun animated exploration of what design can mean and how it shapes our experiences. It's the heart of a project by PIVOT Dublin that has grown over the last few years to include an informative website, educational program and outreach campaign. All of the elements aim to educate the youths (and the public at large) about creative work and history around design.