Apis
API – Last
API Documentation | Zypr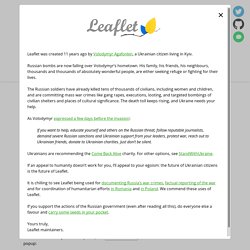 An Open-Source JavaScript Library for Mobile-Friendly Interactive Maps November 18, 2013 — Leaflet 0.7 Release, MapBox & Plans for Future (Blog Post) Leaflet is a modern open-source JavaScript library for mobile-friendly interactive maps. It is developed by Vladimir Agafonkin with a team of dedicated contributors. Weighing just about 33 KB of JS, it has all the features most developers ever need for online maps.
"Feel confident in data accuracy." - Inside Sales Manager, MOGL Business data is fragmented and often incorrect.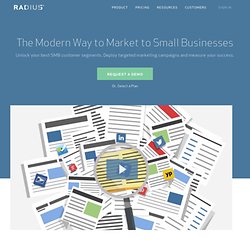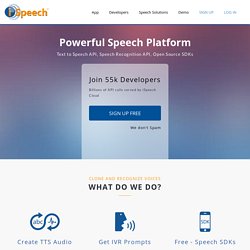 Free Mobile SDK Add speech to mobile apps with our text to speech (TTS) and automated speech recognition (ASR) SDKs Speech Solutions
Werkzeug started as a simple collection of various utilities for WSGI applications and has become one of the most advanced WSGI utility modules. It includes a powerful debugger, fully featured request and response objects, HTTP utilities to handle entity tags, cache control headers, HTTP dates, cookie handling, file uploads, a powerful URL routing system and a bunch of community contributed addon modules. It does Unicode and doesn't enforce a specific template engine, database adapter or anything else. It doesn't even enforce a specific way of handling requests and leaves all that up to the developer.
Werkzeug | Python WSGI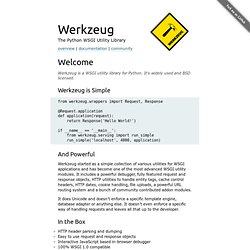 tru.ly | Identification API