NonBlogDesign 1
Trabian | Welcome to our site
Avalonstar. The Aries Project. By Bryan Veloso.
CLEXUS NEW MEDIA - Home
ShaunInman.com
The Big Noob™ - a Neubix Studios production.
Ordered List by Steve Smith
Dangergraphics.com // Portfolio
adam greenfield's v-2.org
Stopdesign
The Man in Blue > Distilling fine web design since 1863
Jake Tracey
This is Powazek
Rob Goodlatte - Interactive Design, Standards, and Accessibility
Yellowlane | So much time. So little to do.
Surfin' Safari
AsFusion ActionScript + ColdFusion
Veerle's blog 2.0 - Webdesign - XHTML CSS | Graphic Design
December 12, 2005 by Luke Wroblewski & Jed Wood
Blog Interface Design 2.0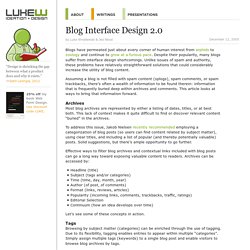 theBar.com
I recently put together a personal retrospective that outlines some of the high-level principles I've come to embrace through nine years of interface design. I described these principles as "lessons" to focus on how I came to adopt these principles and why.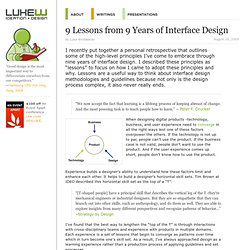 Functioning Form - 9 Lessons from 9 Years of Interface Design
Design Eye for the List Guy - SXSW 2006
Treehouse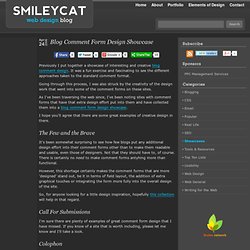 0Google + Previously I put together a showcase of interesting and creative blog comment design.
Blog Comment Form Design Showcase
Typography for Headlines
Smiley Cat Weblog - Web design thoughts and commentary.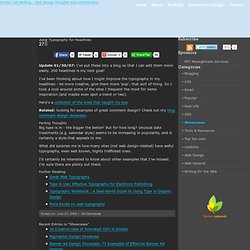 The first ten years of the Internet are over. The web is no longer a new thing.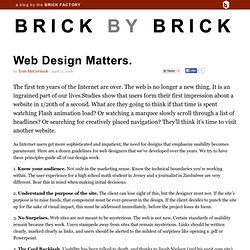 The Bivings Report » Web Design Matters.
Silk Icons Preview
Floatutorial takes you through the basics of floating elements such as images, drop caps, next and back buttons, image galleries, inline lists and multi-column layouts.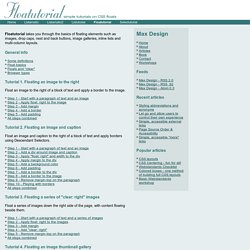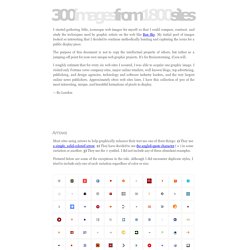 I started gathering little, iconesque web images for myself so that I could compare, contrast, and study the techniques used by graphic artists on the web like Ben Sky.
Best Sellers : MyFonts
[d'strict] d'strict d'fines d'gital
YAJR (Javascript)
elfURL
Ajax Lessons
NID GALLERY
Visual McDonalds Experience
The InVision Guide to a Healthy Heart
flickrGraph
Web Design Blog by Smiley Cat Web Design