Design
FURNITURE :
Gary Chang, Alessi designer
Gary Chang Born in Hong Kong in 1962, Gary Chang graduated in architecture in 1987. He was director of edge 1994-98, then set-up his own office edge (hk) ltd 1998.
DAVID GARCIA STUDIO
Alvaro Catalán de Ocón - Pielettrico
Naço
In October 2005, Naço set up a design studio in Shanghai.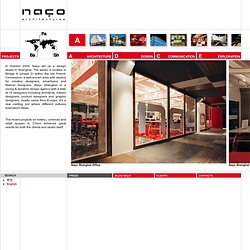 posted on November 12 by DesignAddict.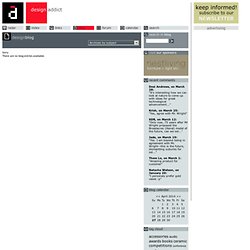 design blog - DesignAddict
Since the early fifties Hundertwasser concerned himself with architecture, and for the rest of his life he pursued his interest in an architecture more fitting to nature and humans.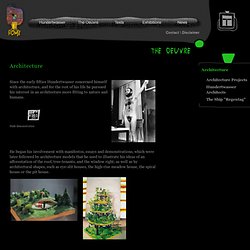 Architecture · Hundertwasser
mut-work in progress
Cette expo rappelle pas de choses, les essais de fluxus, duchamps... Qu'en pensez-vous? by Francois May 27
abgc architecture & design