Feminism Blogs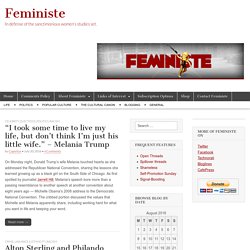 In defense of the sanctimonious women's studies set.
Shameless Self-Promotion Sunday Promote yourself. N.B. remember your netiquette. ...read more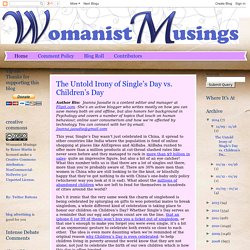 The more socially aware I become, the less tolerance I have for comic shock jocks. Sarah Silverman, who is marginalized as a woman in comedy, is certainly not afraid of using her heterosexuality and race privilege to attack others. In many ways, she is clueless. Silverman recently participated in the roast of actor James Franco. The nature of a roast is to attack the honoree, as well as the other people on the panel, in the name of supposed good fun.
Womanist Musings
Bitch Magazine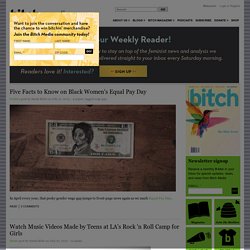 Here's the news on our radar today! • Yesterday was the anniversary of Roe v. Wade!
Dear Chancellor Folt: A Native American student letter. Compare the NYT Mag's Hillary Clinton cover to their cover images for male politicians. Lori Adorable reviews Remedy. This video about women in the arts is kinda cool, but also ignores that creative things happen outside of the "art world." Did Justin Bieber set white people back???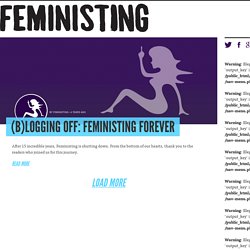 Feministing | Young Feminists Blogging, Organizing, Kicking Ass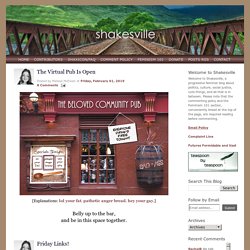 Shakesville
[Content Note: Fat hatred; body policing.] Everyone in the multiverse (and thanks to each and every one of you!) has asked me if I've seen this tweet from Gabby Sidibe, responding to people fat-shaming her on the night of the Golden Globes: I saw it care of my friend Elle soon after Sidibe had tweeted it, and my thoughts were, in order: 1. LOL!