Feminism Blogs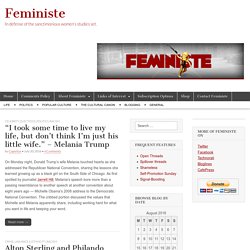 In defense of the sanctimonious women's studies set.
Shameless Self-Promotion Sunday Promote yourself. N.B. remember your netiquette. ...read more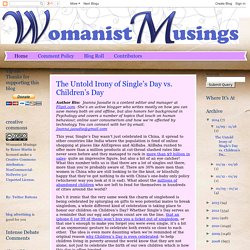 I was on Facebook when I came across a video of a woman fighting with her kids in the grocery store. She tried to get her son to stop eating the grapes because this amounts to theft. His reaction was to tell her to watch her tone and then he preceded to lay hands on his mother. She of course lost her ever loving mind and someone intervened to drag her out of the store before she could lay a beating on the child. I don't condone spanking but I could understand her frustration.
Womanist Musings
Bitch Magazine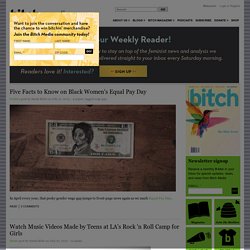 Here's the news on our radar today! • Yesterday was the anniversary of Roe v. Wade!
Dear Chancellor Folt: A Native American student letter. Compare the NYT Mag's Hillary Clinton cover to their cover images for male politicians. Lori Adorable reviews Remedy. This video about women in the arts is kinda cool, but also ignores that creative things happen outside of the "art world." Did Justin Bieber set white people back???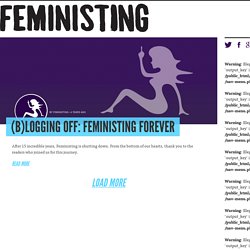 Feministing | Young Feminists Blogging, Organizing, Kicking Ass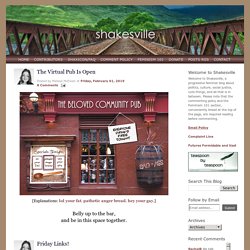 Shakesville
Last night, my friend and amazing activist Jessica Luther appeared on The Last Word with guest host Ari Melber to discuss the Jameis Winston case and the New York Times article published yesterday about the flawed investigation. One of the main points Jess wanted to make is that the Winston case is not an exception, but a frustratingly typical example of the barriers to justice that many survivors face, and she did an excellent job making that point. This isn't just about "football culture," but about rape culture. Below, is video with complete transcript. Ari Melber, anchor, a young white man, on-screen: In the spotlight tonight, college football and a flawed rape investigation. The New York Times is out with a scathing report today about the failures in the investigation of Florida State University student's rape accusation against star quarterback and Heisman Trophy winner Jameis Winston.