Web Tools 4 Teachers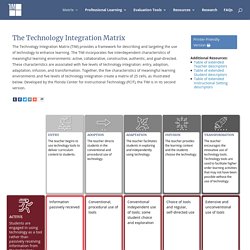 The Technology Integration Matrix (TIM) illustrates how teachers can use technology to enhance learning for K-12 students.
Free online mind mapping software | MAPMYself (Mapul)
How It Works
Socrative is a smart student response system that empowers teachers by engaging their classrooms with a series of educational exercises and games. Our apps are super simple and take seconds to login. Socrative runs on tablets, smartphones, and laptops.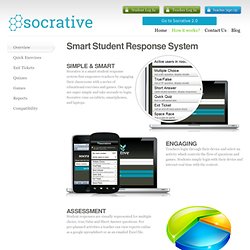 "Welcome to Exploratree!" - Exploratree by FutureLab
EDU product information | Glogster EDU - 21st century multimedia tool for educators, teachers and students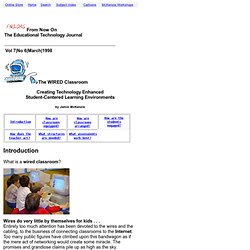 The WIRED Classroom
The WIRED Classroom