Science News
InfographicsExamplesofTeachingbyShowingTipsforStudent_4dcaf7741a08d.jpg (JPEG Image, 1208 × 2579 pixels) - Scaled (38%) Science & Archeology - News Articles - GrahamHancock.com newsdesk. To sign up to the Graham Hancock newsletter mailing list, please click here.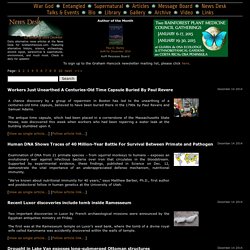 Page: 1 2 3 4 5 6 7 8 9 10 next >>> April 12 2014 Neanderthals were Good Parents, New Study Finds [View as single article...] [Follow article link...] The Daily Galaxy --Great Discoveries Channel: Sci, Space, Tech. Massive Earth-like planets that have both continents and oceans may be better at harboring extraterrestrial life than those that are water-only worlds.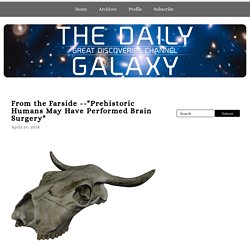 A new study gives hope for the possibility that many super-Earth planets orbiting distant stars have exposed continents rather than just water-covered surfaces. Continue reading "SuperEarths with Exposed Continents Boost Chances for Extraterrestrial Life" » The Ocean Explorer. Science Daily: News & Articles in Science, Health, Environment & Technology.
---