Essential Clouds
These are the most useful Clouds please enjoy, web built all these pearltrees using www.cloudtops.org it was our foundation of research. We started CloudTops a year before discovering pearltrees.
Cloud Life. The Cloud. Wordpress.
Search & Web Browsers. Online Charts. Wix. Image Clouds. Writing Tools. Online Call Messaging. Nature's Wrath / Nature's Beauty & Fury. Survey Sites.
Social Media Marketing World: Social Media's Mega Conference! Join 2,000 fellow marketers at the mega-conference designed to inspire and empower you with social media marketing ideas—brought to you by Social Media Examiner.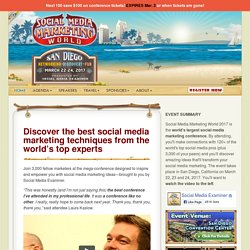 Watch this quick video for an event overview. You'll rub shoulders with the biggest names and brands in social media, soak up countless tips and new strategies, and enjoy extensive networking opportunities in San Diego, California. Free Website Builder, Mobile Websites : Zoho Sites. Build better Customer Relationships. Facebook Integration is here! Check out some of these statistics about Facebook.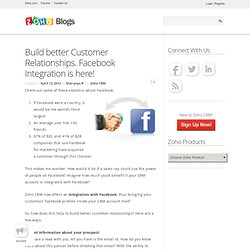 If Facebook were a country, it would be the world's third largest.An average user has 130 friends.67% of B2C and 41% of B2B companies that use Facebook for marketing have acquired a customer through this channel. This makes me wonder: How would it be if a sales rep could use the power of people on Facebook? Imagine how much you'd benefit if your CRM account is integrated with Facebook?
Dropbox Integration in Zoho Projects. Books Gets Even Easier to Use With Automatic Bank Feeds. We're always looking for ways to simplify life for our customers.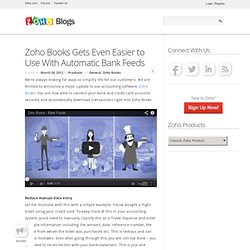 We are thrilled to announce a major update to our accounting software, Zoho Books: You are now able to connect your bank and credit card accounts securely and automatically download transactions right into Zoho Books. Reduce manual data entry Let me illustrate with this with a simple example. You've bought a flight ticket using your credit card. 10 Ways to Grow Your Facebook Following. Has your Facebook Page growth stalled?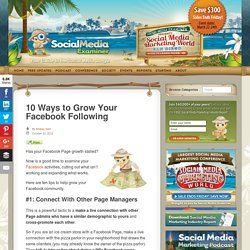 Now is a good time to examine your Facebook activities, cutting out what isn't working and expanding what works. Here are ten tips to help grow your Facebook community. #1: Connect With Other Page Managers This is a powerful tactic to a and . Apps, Extensions & Extras - Buffer.
Tapiture - Discover the Best of the Web. Marketing Automation Software - Easy. Powerful. Complete. – Marketo. The world's largest online workplace, oDesk is where savvy businesses and professional contractors go to work! - oDesk. Flurry | Mobile Application Analytics | Traffic Acquisition | Monetization | iOS, Android, Blackberry, Windows Phone, J2ME. Adaptly. STUDYBLUE | Make online flashcards & notes. Study anywhere, anytime.
---