Entrepots
Gallica, bibliothèque numérique de la Bibliothèque nationale de. Google Recherche de Livres. Le texte numérique contemporain. NUMILOG : votre librairie de livres numériques (Ebook) Ebooks université d'Adélaïde. eBooks@Adelaide: Free Web Books, Online. The Online Books Page. Vidéothèque - Photos-vidéothèque.
Chargement Le Motif Atlas du livre Annuaire.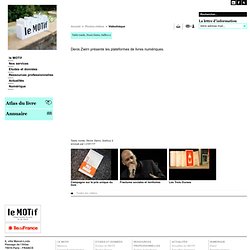 Main Page. Kindle competition heats up as Google floats e-book plans - Ars. When Google inevitably enters the e-book market, will it be wearing a white or black hat?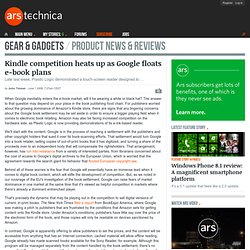 The answer to that question may depend on your place in the book publishing food chain. For publishers worried about the growing dominance of Amazon's Kindle store, there are signs that any lingering concerns about the Google book settlement may be set aside in order to ensure a bigger playing field when it comes to electronic book retailing. Amazon may also be facing increased competition on the hardware side, as Plastic Logic is now providing demonstrations of its e-ink-based reader.
We'll start with the content. Google is in the process of reaching a settlement with the publishers and other copyright holders that sued it over its book-scanning efforts. Poised to Sell E-Books, Google Takes On Amazon. Feedbooks: Food for the mind. World eBook Fair. Bibliosurf.com.
---