Recipes
Happy November everyone!!
Fall Treats: Homemade Chai Tea Latte | ElleandBlair.com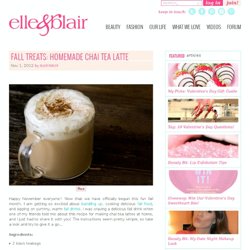 HI everyone, it's Alex. I am engaged to a serious sports lover who is particularly obsessed with football. While I'd love to say that I, too, share his enthusiasm for the pigskin, I'd be lying (although I do enjoy a good game here and there).
Good Eats: 7 Must-Serve Super Bowl Snacks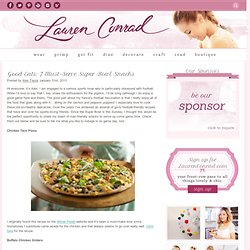 A Different Kind of Smoothie
I sat down with a precious girlfriend for lunch at Fiddlecakes the other day and she told me about green smoothies. Huh ? It was a smoothie, but was packed with greens such as spinach and kale, fruit, and sometimes even protein powder.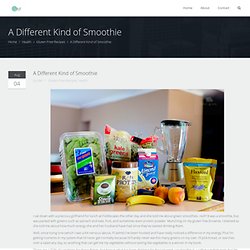 This delicious, incredibly cheesy dish is another one of our favorite weeknight dinners.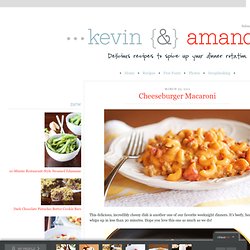 Harry Potter recipes: Snacks, desserts and drinks inspired by the books and movies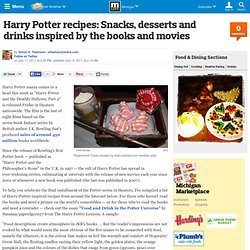 View full size yota Peppermint Toads created by Instructables.com member yota.
Harry Potter's Butterbeer Recipe Uncovered?
Got butterbeer?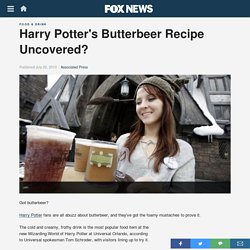 Two-ingredient Chocolate Pop-Tarts for the Holidays | Team Mom
Two-ingredient Chocolate Pop Tart The holidays are a time to indulge. And yet, they can also be a very busy time. So treat yourself and your special loved ones to a delicious treat that won't leave you slaving away for hours in the kitchen.
Have you had the passion tea lemonade at Starbucks? It's fantastic.
It's the Life: Passion Fruit & Lemon Tea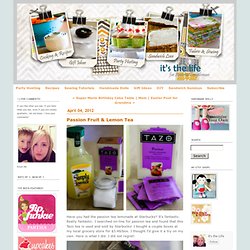 40 Fabulous Restaurant Copycat Recipes ~ Eight By Five
Cheesecake Nutella Twists
Sopapilla Cheesecake | The Girl Who Ate Everything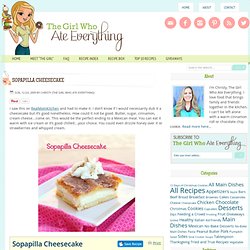 I saw this on RealMomKitchen and had to make it.
You guys, I was covered in flour and was on my feet all day.
Every year, I manage to ruin Stephen's birthday cake.
Chocolate Layer Cake with Cream Cheese Filling and Chocolate Buttercream
If you enjoy cheesecake, then you will love these cupcakes. They consist of cheesecake with a graham cracker crust, a layer of homemade raspberry jelly, and are topped with cream cheese whipped cream.
Salted Caramel Cupcakes & We are not Martha
So, after being gone all last week, this has been catch up on the house week.
Oreo Truffle Stuffed Cupcakes With Cookies & Cream Frosting
I'm meeting a new friend for lunch today. And an old friend for line-dancing tonight. And I'm feeling rather spoiled about it all.
Dessert Recipes for Spring: Potted-Flower Cupcakes
Food
Everything Fabulous: FOOD: Double Chocolate Espresso Pound Cake with Rose-Scented Cream Cheese Frosting
Grasshopper Fudge Cake Recipe from Betty Crocker
Mozzarella Stick Recipe
How to Make a Cinnabon Classic Cinnamon Roll at Home | Shine Food
Harry Potter Mixology: Fred, George, Luna, Neville, Draco Cocktail Concoctions | Little Pink Blog
Chili's Queso
Movie night treat: Marshmallow Caramel Popcorn.
Skinny Muddy Buddies
*Simply Scratch*: Bacon Wrapped Jalapeños
Dollar Store Crafts: Homemade Fruit Snacks from 100% juice
DIY | Homemade Fruit Roll-Ups | Mango Fruit Roll-ups
Stuffed Crust Pizza Snacks Recipe
Summer Recipe: White Peach-Lavender Soda
Chipotle's Cilantro Lime Rice
Olive Garden Pasta Alfredo Recipe
DIY Light Frappuccino Recipe - 2 Points
Skinny Vanilla Mocha Frappe | Peanut Butter and Peppers
The Last Iced Coffee Recipe You'll Ever Need!
Blackberry Frozen Yogurt
Chronicles of a Beauty Nerd & Complexion-enhancing Blueberry Rooibos Tea
Refreshing Summer Time Drinks from Taste of Home | She Scribes
WHITE CHERRY & PEACH JAM | Smith Bites
Jersey Girl Cooks: Mini Lasagna Cups or 12 Minute Lasagna!