Cleantangerines
Toshiaki
Dictionary.com | Find the Meanings and Definitions of Words at Dictionary. Giving aid to poor countries is hardly a great act of generosity | Global development. Children fetch water from an artesian well amid levelled off shanties along a railway track at the financial district of Makati city, east of Manila, the Philippines.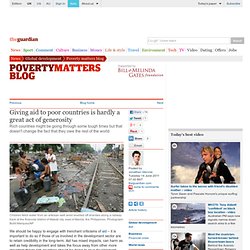 Photograph: Bullit Marquez/AP We should be happy to engage with trenchant criticisms of aid – it is important to do so if those of us involved in the development sector are to retain credibility in the long-term. Aid has mixed impacts, can harm as well as help development and takes the focus away from other more important things rich countries should be doing to spur development. African governments should set out medium-term plans to reduce aid dependency, while rich countries need to switch from traditional forms of aid-giving to supporting global goods (like clean energy, vaccinations, security) in new ways. But there is one argument against aid that we need to tackle head on; the idea that we cannot afford aid, that we are being over-generous, especially in a time of cuts at home.
► Ambrosia by A Reminiscent Drive | Afternoon Chill | noornalini | 8tracks. Abstention from Alcohol and Drugs. Glyph of the Day | Every glyph tells a story. Latin "m" Emperor Charlemagne apparently tried to learn how to read and write, but with poor success.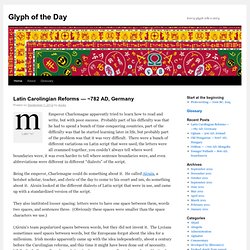 Probably part of his difficulty was that he had to spend a bunch of time conquering countries, part of the difficulty was that he started learning later in life, but probably part of the problem was that it was very difficult. There were a bunch of different variations on Latin script that were used, the letters were all crammed together, you couldn't always tell where word boundaries were, it was even harder to tell where sentence boundaries were, and even abbreviations were different in different "dialects" of the script. Being the emperor, Charlemagne could do something about it. Edge : Conversations on the edge of human knowledge. Hard Work Beats Talent.
Portraits of Cultural Icons by 80 of the World's Top Illustrators. By Maria Popova What Stephen Hawking's eyebrows have to do with Amy Winehouse and the artist as a storyteller.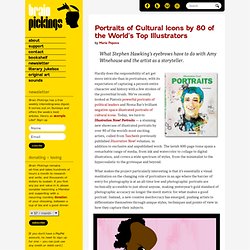 Hardly does the responsibility of art get more intricate than in portraiture, with its expectation of capturing a person's entire character and history with a few strokes of the proverbial brush. We've recently looked at Platon's powerful portraits of political leaders and Noma Bar's brilliant negative-space illustrated portraits of cultural icons.
Today, we turn to Illustration Now! Portraits — a stunning new showcase of illustrated portraits by over 80 of the world's most exciting artists, culled from Taschen's previously published Illustration Now! MOTIVATION Be Great, Powerful Beyond Measure II - EXTENDED. REASONS FOR OPTIMISM. You Are Not So Smart. January 2011. 1.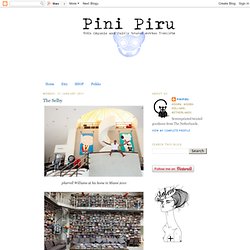 Toy Story 32. The Social Network3. Animal Kingdom4. FIELD TRIP WORLD. Snakebomb: future-shock-empirical: drew this loose leaf love letter to days come to a close while i was printing what will almost certainly be the last runs ever on the epson for Astro Plusthe Apocalypse is Upon Us Astro Plus forever!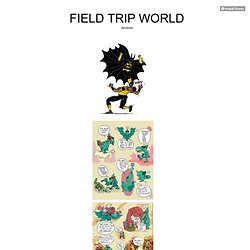 We'll find another way! I got yer back, Burggraf. Sweet Station. Heath West Heath West <-- Born in Houston, Texas; Lives and works in Houston; Education: 2008-2009 Master of Science in Advanced Architectural Design Columbia University, Graduate School of Architecture, Planning, and Preservation, New York, NY; 2006-2007 Visiting Student, Studio Wolf D.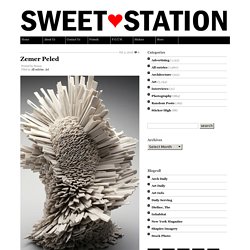 Prix University of Applied Arts, Vienna, Austria; 2004-2007 Master of Architecture University of Houston, Gerald D. IN A SAFE PLACE.
Misc
Music. Computers. ART. Language. Philanthropy. Mind Body Spirit.
---