TeckyTendencies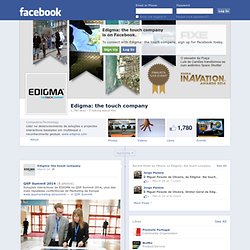 PHP Developer (m/f) Atrás de uma aplicação inovadora ou website inspirador, está sempre código à prova de bala. Na EDIGMA, estamos à procura de um(a) programador(a) que dê vida aos conteúdos dinâmicos mais surpreendentes, viabilizando projectos verdadeiramente memoráveis. Será que esse/a programador(a) está a ler esta frase neste preciso momento? Senior Project Manager (m/f) Na EDIGMA, criamos projectos interactivos de excepção para os clientes mais entusiasmantes.
Edigma: the touch company
Subvertice Produções Digitais
Chrome Experiments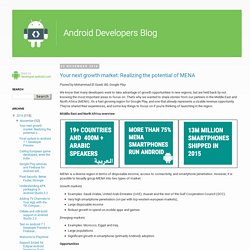 By Greg Hartrell, Google Play Games team Today, everyone is a gamer — in fact, 3 in every 4 Android users are playing games, allowing developers to reach an unprecedented audience of players in an Android ecosystem that's activated over one billion devices. This has helped Google Play Games — Google's cross-platform game service and SDK for Android, iOS and the web (which lets you easily integrate features like achievements, leaderboards, multiplayer and cloud save into your games) — grow at tremendous speed. The momentum continues on Google Play, where four times more money was paid out to developers in 2013 than in 2012. With the Game Developers Conference (GDC) this week, we'll be launching a number of new features for Google Play Games and other Google products. As they launch over the coming weeks, these new services and tools will help you unlock the power of Google to take your games to the next level.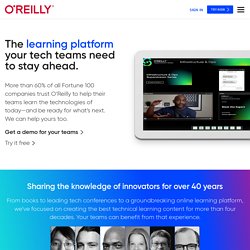 What is O'Reilly Media? Technology Books, Tech Conferences, IT Courses & News O'Reilly spreads the knowledge of innovators through its technology books, online services, magazines, research, and tech conferences. Since 1978, O'Reilly has been a chronicler and catalyst of leading-edge development, homing in on the technology trends that really matter and galvanizing their adoption by amplifying "faint signals" from the alpha geeks who are creating the future.
For our first inspirational list of 2014 we decided to gather examples of white type in web design. I'm always browsing css galleries and other sites to find nice things to show here, and I noticed that a lot of sites use the dark/colorful background white type combo. This is why I decided to dedicate a list to it. Whether you are using a beautiful background image, a texture, or even a big video, overlaying white type can create a very dramatic effect. Check out the examples we have here and give white type a try in your next project. (more…) Interview With Khajag Apelian"Type Design Is Not Only About Drawing Letters" Having started his career studying under some of the best typographic minds in the world, Khajag Apelian not only is a talented type and graphic designer, unsurprisingly, but also counts Disney as a client, as well as a number of local and not-for-profit organizations throughout the Middle East. Even more impressive is Khajag's willingness to take on work that most people would find too challenging. Designing a quality typeface is a daunting task when it's only in the Latin alphabet. Khajag goes deeper still, having designed a Latin-Armenian dual-script typeface in four weights, named "Arek", as well as an Arabic adaptation of Typotheque's Fedra Display. Read more...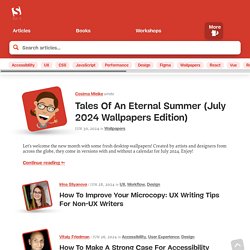 I-Tech