Sources d'inspiration
La littérature jeunesse en numérique
Bibliothèque numérique des enfants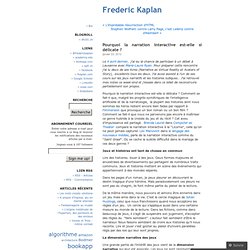 Le 4 avril dernier , j'ai eu la chance de participer à un débat à Lausanne avec Marie-Laure Ryan . Pour préparer cette rencontre j'ai lu deux de ses livres (Narrative as Virtual Reality et Avatars of Story), excellents tous les deux.
Pourquoi la narration interactive est-elle si délicate ?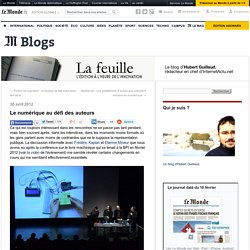 Ce qui est toujours intéressant dans les rencontres ne se passe pas tant pendant, mais bien souvent après, dans les interstices, dans les moments moins formels où les gens parlent avec moins de contraintes que ne le suppose la représentation publique.
Le numérique au défi des auteurs
S'en inspirer pour la typographie et le rythme que l'on peut donner aux testes des albums. by claudedechauny Nov 15
Welcome to the Storyverse™
La petite Flamme on Vimeo
Ressources En ce qui concerne le rapport texte/image, voir le blog des BTS communication visuelle En ce qui concerne les choix typographiques, voir les rapports typographie/sens Séance du vendredi 12 février : - mise au point d'une proposition , mise au point du rapport texte image, dans le cadre d'un processus, une démarche cohérente. Exploration de l'ensemble de la démarche texte-image Manipulations logicielles Séance du vendredi 5 mars : - Corrections, améliorations des choix typographiques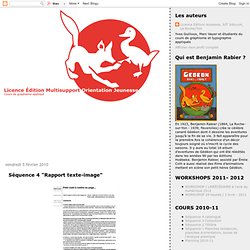 Séquence 4 "Rapport texte-image"
Conte de la Forêt_interactif
Jeu Quest For The Rest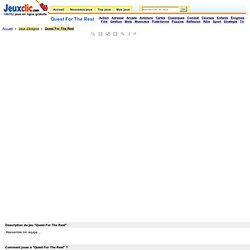 Description du jeu " Quest For The Rest" :
Moving Tales - Our Titles for the iPad
J'aime beaucoup ! "Quest for the rest" du même éditeur est une petite perle d'inspiration aussi ;) by dominibis Sep 24