Phone hacking
Phone hacking report: see how the select committee voted on each amendment | News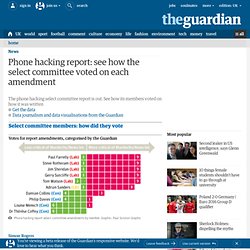 Phone hacking report select committee amendments by member. Graphic: Paul Scruton
satelite encryption cracked
Privacy boss slams German police's mobile ta
vulnerability known in 2005 T-Mob
Zuckerberg: Anonymity Online
Life under digits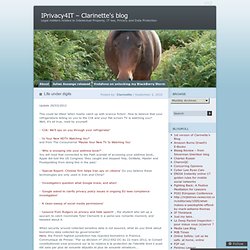 Update 20/03/2012
This week on Twitter Privacy Matter
This week's highlight: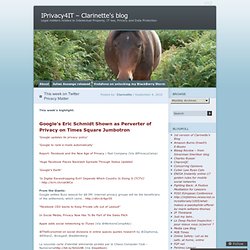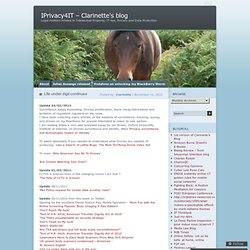 Update 24/02/2013 : Surveillance keeps expanding. Drones proliferation, there cheap fabrications and tentative of regulation regularly on the news. I have been collecting many articles on the subjects of surveillance, tracking, spying, and drones on my Pearltrees for anyone interested to make its own opinion.
Life under digit continues
Rupert Murdoch has returned to his home in New York, where executives from News Corp subsidiary News America allegedly bullied and threatened a startup firm in 2009. Photograph: Louis Lanzano/AP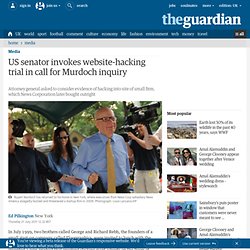 US senator invokes website-hacking trial in call for Murdoch inquiry | Media
Greg Miskiw to fly to UK for police talks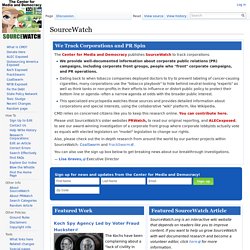 U.S.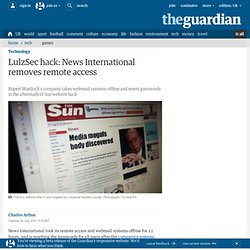 LulzSec hack: News International removes remote access | Technology
The Sun website after it was targeted by computer hackers Lulzsec.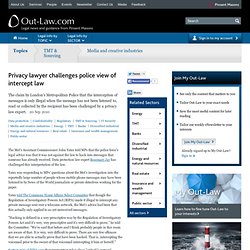 Privacy lawyer challenges police view of intercept law | Pinsent Masons LLP
The Met's Assistant Commissioner John Yates told MPs that the police force's legal advice was that it was not against the law to hack into messages that someone has already received.