News
Ramune Golysenkiene via Getty Images I've been tweezing, shaving, moisturizing, defrizzing, flat-ironing, bikini-waxing, gym-joining (notice I said gym-joining, not gym-going?) exfoliating and manicuring since 8th grade, all while sleeping on a silk pillowcase to reduce wrinkles.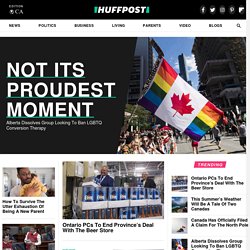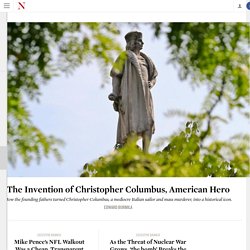 The bill now being pushed by the neocons and AIPAC could destroy the most promising developments in a decade. He's not the only Republican governor who has abused his office to destroy political enemies. Oh, how we love those Republican "straight-shooters." Ten groups that are laying the foundation for an economic justice revival.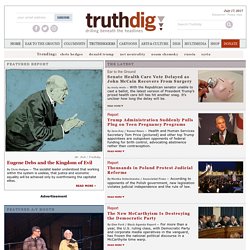 Please Support Truthdig In a media landscape littered with sellouts, we proudly remain one of the few truly independent news sites featuring strong, uncompromising voices. But we need your help to continue our mission of finding and publishing a range of insightful opinion and analysis from a progressive point of view.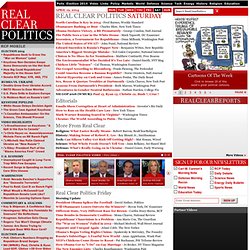 Real Clear Politics Thursday A Tale of Two Scandals: Bridgegate & the IRS - John Fund, National ReviewHow Dems Are Fighting Back on Obamacare - Greg Sargent, Wash Post2014 Warning to Democrats - Brent Budowsky, The HillHow Seriously Should We Take Ed Gillespie's Va. Bid?