Tools for proyects
Multimedia Educational Resource for Learning and Online Teaching. Return to MERLOT II Home Page Search all MERLOT Click here to go to your profile Click to expand login or register menu.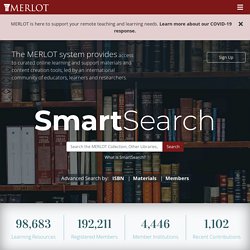 Storytelling Activities & Lesson Ideas. Storytelling Activities & Lesson Ideas This collection of storytelling activities-developed by storyteller/author Heather Forest for her storytelling workshops with students, teachers, and librarians-can be expanded by educators into language arts lesson plans to support speaking, listening, reading and writing skills.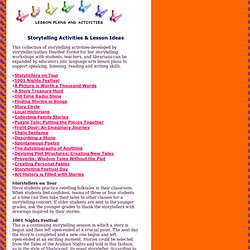 Storytellers on Tour 1001 Nights Festival A Picture is Worth a Thousand Words. Tutoriales interactivos de salud. Languages Online. Building Your Own Textbook. Textbooks are a multi-billion dollar industry -- an estimated $3.5 billion for the K-12 market alone.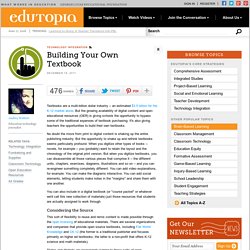 But the growing availability of digital content and open educational resources (OER) is giving schools the opportunity to bypass some of the traditional expenses of textbook purchasing. It's also giving teachers the opportunities to build their own textbooks. The Edible Schoolyard Project. Letter to Jane Magazine for iPad + Source Code by Tim Moore » Updates. Contrary to what you might have believed, production on Letter to Jane has never stopped and today I wanted to share a preview with you all.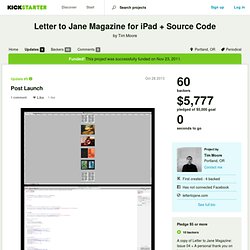 The app has been rebuilt from scratch thanks to all the wonderful new things I've learned since becoming the Creative Director for 29th Street Publishing. I posted a preview of the app on Letter to Jane not too long ago, and I'd encourage you to check it out if you haven't. I'd also like to share a quick demo video of what the core of the app will function. How this handles images is something I've spent a great deal on and it is the heart and soul of this app. Vimeo Music Store is a Great Resource for Your Educational Videos. You've asked your class to make a video to chronicle the school year or some other project and now the question of background music rears its ugly head.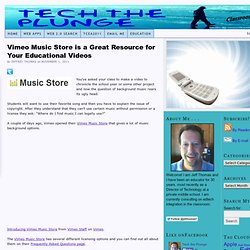 Students will want to use their favorite song and then you have to explain the issue of copyright. After they understand that they can't use certain music without permission or a license they ask: "Where do I find music I can legally use?" A couple of days ago, Vimeo opened their Vimeo Music Store that gives a lot of music background options. Introducing Vimeo Music Store from Vimeo Staff on Vimeo. Motivator: Create your own customized motivational poster.
Apps in Education. Museum Box Homepage. 100 Free Foreign Language Classes Online | AccreditedOnlineColle. March 1st, 2010 If you have always wanted to learn a language but were too put off by the high cost associated with most classes, then take a look at all these great opportunities to learn a foreign language online, at no cost to you.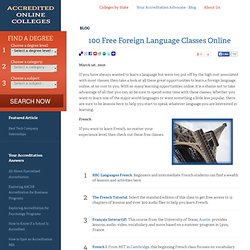 With so many learning opportunities online, it is a shame not to take advantage of all that you can, so be sure to spend some time with these classes. Whether you want to learn one of the major world languages or want something a little less popular, there are sure to be lessons here to help you start to speak whatever language you are interested in learning. Useful Handcrafted Videos.
---