GRAFICA
And the most important factor influencing that impression is the visual design of your web site. "As aesthetically orientated humans, we're psychologically hardwired to trust beautiful people, and the same goes for websites. Our offline behaviour and inclinations translate to our online existence." - Dr.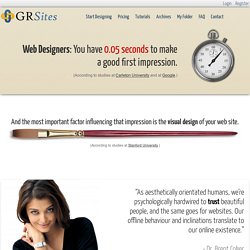 Designologue Designer Link Blog Marc Hemeon, a fellow OSWD designer, has just launched Design By Humans — a community centered around t-shirt designs. Definitely worth a look! skettino The WYMeditor, a web-based XHTML editor, looks promising.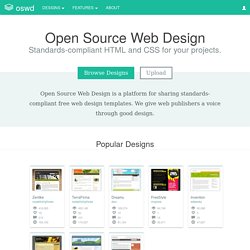 free graphics, free clipart, images, freeware, logos, icons, backgrounds, animations, buttons, banners
In this section, TheFreeSite.com reviews the Web's top free graphics and clipart resources. Are you looking for some snazzy, royalty-free graphics to spice up your business presentation? Or how about a nifty animated image to liven up your Web pages? Or some eye-popping wallpaper for your desktop? Or a free service that allows you to "crunch" your Web site's images so they'll load faster? Below you'll find the Web's top resources for anything graphics-related, no matter what your need.