Travel
10 hidden gems of Europe
Aug 3, 2012 2:21:36 PM Anita Isalska Lonely Planet Author
8 Most Complicated Countries to Visit | Travel Deals, Travel Tips, Vacation Ideas | Budget Travel
Some tourist visa applications are easy—an Australian visa, for example, can be acquired in a few minutes via the Internet. Others, however, can take weeks, if not months to procure. The following eight countries, including China, India, and Brazil, are especially tricky to visit if you're a U.S. citizen.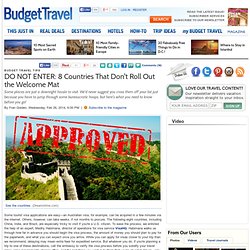 Cookies must be enabled.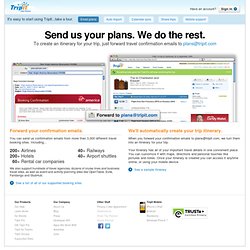 Create a Travel Itinerary from Your Travel Emails - TripIt
8 travel tortures and how to mitigate them
Tour guide: The right job for you?
NOTVENTURES
Travel Advice
Marqueyssac
Sign in or | No account yet? Sign up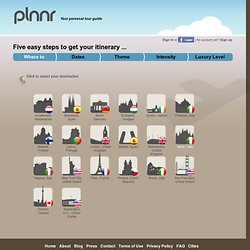 Treasures of Turkey
Palio di Siena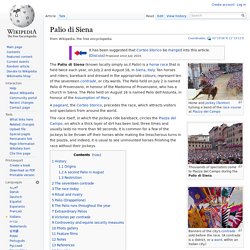 The Palio di Siena (known locally simply as Il Palio ) is a horse race that is held twice each year, on July 2 and August 16, in Siena , Italy .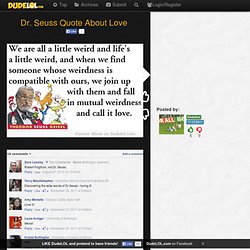 Trending | Month | New Archives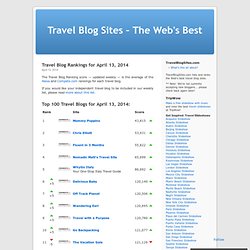 Travel Blog Sites – The Web's Best
Travel Blog Rankings for February 24, 2013
I'm confused. I'm simply confused as to how it's possible that I have so far failed to properly explain how I've managed to travel/live/work abroad nonstop for 12 years straight (and counting).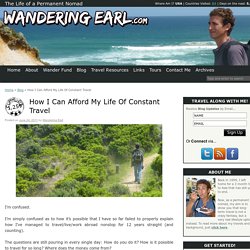 Originally, a landmark literally meant a geographic feature used by explorers and others to find their way back or through an area.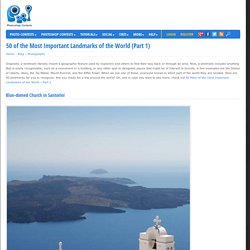 Some cities die. The people leave, the streets go quiet, and the isolation takes on the macabre shape of a forlorn ghost-town - crumbling with haunting neglect and urban decay. From Taiwan to the foothills of the Sierra Nevada mountains, these abandoned cities lurk in the shadows of civilization.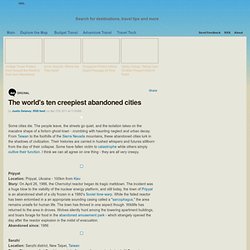 aChickWithBaggage.com | Home - A Chick with Baggage
Buisness Model and Site Structure for Niche Travel Site
What Does It Cost To Travel The World? | So Many Places Travel Blog
What Does It Cost To Travel The World? It is weird to talk about money.
Unbrave Girl
A razor blade used to cut into your pocket by pickpockets - you won't feel a thing Someone tried to pickpocket me last week.
How to avoid pickpockets when traveling
National Parks of the West - Six National Parks in 14 days :: Vacations By Rail ::
Day 1 - Depart Chicago aboard Amtrak's Empire Builder Arrive at Chicago's historic Union Station, meet your tour manager, and board the famed Empire Builder for your scenic overnight trip. As the Empire Builder begins its journey northwest at 2:15 pm, settle into your comfortable seat, meet your fellow travelers, and enjoy the passing scenery. Important cities along this afternoon's route include Milwaukee, WI, the city by the lake made famous by its breweries, and Portage, once a regular stop for traders on their trips between the Mississippi River and Lake Michigan.
See the REAL Morocco with Intrepid Travel
Find the best deals online for plane tickets, hotel rooms, vacation packages and car rentals, domestic or abroad.