Word Clouds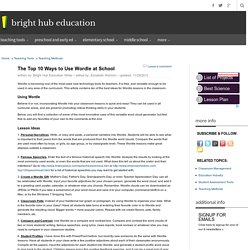 Lesson Ideas 1. Personal Narratives: Write, or copy and paste, a personal narrative into Wordle. Students will be able to see what is important to their peers from the words that are produced from the Wordle word clouds. Compare the words that are used most often by boys, or girls, by age group, or by class/grade level. These Wordle lessons make great displays outside a classroom.
Wordle is a toy for generating "word clouds" from text that you provide. The clouds give greater prominence to words that appear more frequently in the source text. You can tweak your clouds with different fonts, layouts, and color schemes. The images you create with Wordle are yours to use however you like. You can print them out, or save them to the Wordle gallery to share with your friends. Create your own.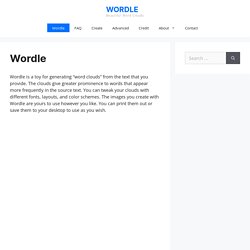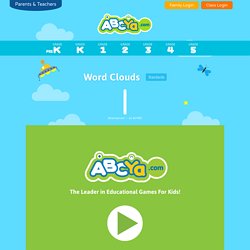 ABCya.com word clouds for kids! A word cloud is a graphical representation of word frequency. Type or paste text into the box below and press the arrow button to view the word cloud generated. The appearance of a word cloud can be altered using the graphical buttons above the cloud. It is also easy to save and/or print the cloud by simply pressing a button.
What's a word cloud? An attractive arrangement of randomly positioned words, where the most important words are bigger than the others. What are they for? Mostly for fun! ...and now you can print them automatically onto items: a great idea for making custom gifts!