Word Clouds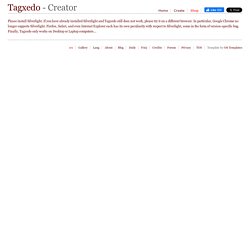 If you love Tagxedo, please consider supporting the 'Continents in Tagxedo' project at KickStarter. Your financial contribution allows me to continue offering Tagxedo for free, and without advertisement. Every bit helps, even pledge as small as $1. Generous pledges will also be rewarded with these creative, unique, and beautiful posters - a great gift you simply won't find anywhere else.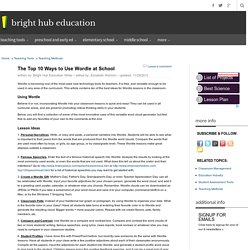 Lesson Ideas 1. Personal Narratives : Write, or copy and paste, a personal narrative into Wordle. Students will be able to see what is important to their peers from the words that are produced from the Wordle word clouds. Compare the words that are used most often by boys, or girls, by age group, or by class/grade level. These Wordle lessons make great displays outside a classroom.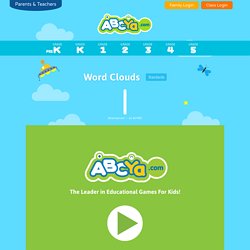 ABCya.com word clouds for kids! A word cloud is a graphical representation of word frequency. Type or paste text into the box below and press the arrow button to view the word cloud generated. The appearance of a word cloud can be altered using the graphical buttons above the cloud. It is also easy to save and/or print the cloud by simply pressing a button.