Quotes
The Simple Tao (Simple Taoism) Random funny pictures - StumbleUpon. 9897_700b.jpg from cloudfront.net. Steve Prefontaine Quotes | STEVEPRE.COM: Steve Prefontaine Dedication. Wednesday's Quotes. "There are only two ways to live your life.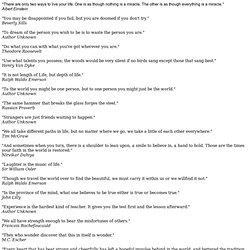 One is as though nothing is a miracle. The other is as though everything is a miracle. "Albert Einstein "You may be disappointed if you fail, but you are doomed if you don't try. " LYRICS TO LIVE BY. Simply Quotes. Find quotes about anything and everything. You may not be her first, her last, or her only. She loved b | Witty Profiles. Claudia-beauty--colorfull--beautiful-photography--sayings--quote--friends--quotes--inspirational--tags--greacful--art--words_large.jpg (499×331) Inspiration Gallery #189 – Quotations. In From up North's inspiration galleries we present the latest of our findings from the wonderful world of design.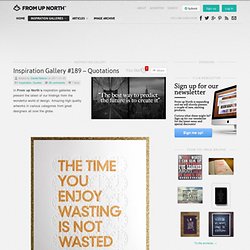 Amazing high quality artworks in various categories from great designers all over the globe. Wasted time May the bridges I burn light the way. Bruce Lee quotes.
---