BLOGS PUB
French Click Club. Top 50 publicités vintage racistes sexistes ou sur le tabac et l'alcool qui seraient interdites aujourd'hui. « Y a-t-il encore des nostalgiques et des défenseurs du « cétait mieux avant » après la vision de ces publicités vintage ?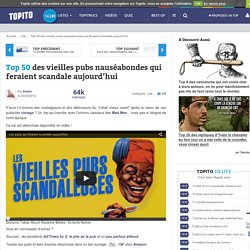 » Question viciée au départ : les pubs en question sont sélectionnées en fonction de thèmes obsessionels de notre époque : (anti)sexisme, hygiénisme, (anti)racisme, enfants etc. Mais une époque ne se réduit pas qu'à ces thèmes. On ne peut pas savoir d'après ces pubs si « c'était mieux avant », puisque cet « avant » est vu ici exclusivement à travers le prisme de notre époque (pour en conclure évidemment que cet avant était consternant, et que notre époque est bien meilleure, plus : est la meilleure de toutes les époques)… tout cela rappelle furieusement le regretté Philippe Muray, pour qui notre époque était une époque se tressant continuellement des louanges et réécrivant continuellement et anachroniquement le passé à travers ses supposés progrès à elle, sans jamais se demander si ce sont de réels progrès.
Vintage Ad Browser. WE LOVE AD | World Creative Advertising Database and Network. OBECA | L'actualité publicitaire et marketing. Le blog de Nicolas Bordas- Président TBWA\ France. Metal Potential - Advertising awards aren't life and death. They're much more important than that. Joe La Pompe advertising, publicité. Chapkattack! L'année ne pouvait pas mieux commencer, en tout cas pas dans un meilleur endroit !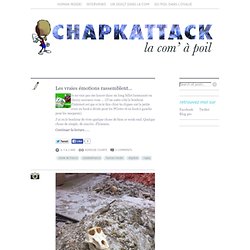 L'année va commencer au Stade de France !!! Je vous raconte … I [love] marketing. AARP, take notice.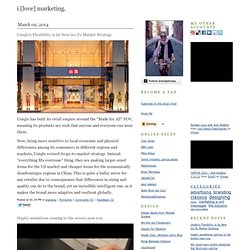 Or rather, change your model, because American retirees are not the same they were even 10 years ago. Today, they seem to be more of entrepreneurial risk-takers than Ovaltine-before-bed-drinking fellows. Le Blog du Planneur Stratégique de l'Agence — Les Archivistes. C'est qui les Créas ? |
You're creative at DDB Paris, what is your background?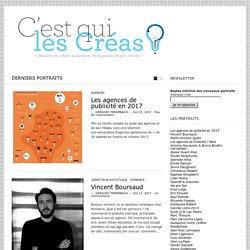 I grew up in Sofia, Bulgaria where I lived until I was 19. After studying in Scotland (Philosophy and English lit.) for one year, I got bored with analyzing what other people did and started looking for a more design-oriented school. LE TOP DU BEST OF DU MEILLEUR DU PIRE DE 2011 ! Blogopub : les meilleures pubs TV, musiques de pubs, viral et spots télé.
Advertising Agency & Marketing Industry News. The best in advertising, design, and digital creativity - AdCritic. Coups de pub - Le blog de Julien & Arnaud. Ads of the World™ | Creative Advertising Archive & Community.
---