Music
Music: Here to remind you why it's cool to have ears
the best party playlist. | londonbound | 8tracks
What types of sounds can be found on the Web using Find Sounds ? Below is a partial list. Click on any link below to perform a search, or enter one or more words in the search box above and then click on the Search button. Animals alligator , baboon , bat , bear , bobcat , buffalo , bullfrog , camel , cat , cheetah , chimpanzee , chinchilla , chipmunk , cougar , cow , coyote , crocodile , deer , dinosaur , dog , dolphin , donkey , elephant , elk , ferret , fox , frog , gibbon , goat , gorilla , grizzly bear , guinea pig , hippo , horse , hyena , jaguar , kitten , lamb , lemur , leopard , lion , llama , marmot , monkey , moose , mouse , orca , panda , panther , pig , polar bear , prairie dog , puppy , rabbit , raccoon , rat , rattlesnake , rhinoceros , rodent , sea lion , seal , sheep , snake , squirrel , sugar glider , tiger , toad , whale , wolf , zebra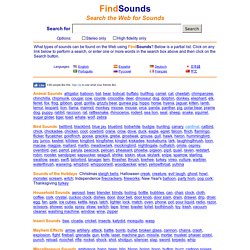 The Alan Lomax Collection (AFC 2004/004) contains approximately 650 linear feet of manuscripts, 6400 sound recordings, 5500 graphic images, and 6000 moving images of ethnographic material created and collected by Alan Lomax and others in their work documenting song, music, dance, and body movement from many cultures. The collection includes field recordings and photographs Lomax made in the Bahamas, the Caribbean, England, France, Georgia, Haiti, Ireland, Italy, Morocco, Romania, Russia, Scotland, Spain, the United States, and Wales, 1930s-2004. All of the material in the collection has been indexed and is available for research at the American Folklife Center. For more information contact the Folklife Reading Room .
Alan Lomax Collection (The American Folklife Center, Library of Congress)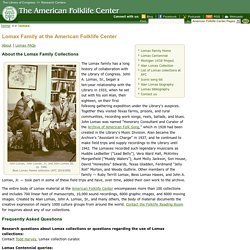 Posted in Bangin by nick | Tags: Anthem , BANGER , Bass Music , Betty Borderline , Dubstep , Vaski Vaski after releasing the massive "Insane (Ft. Ave)" earlier in the year just let loose another huge anthem "Baddest (Ft. Betty Borderline)" .
Wolfgang Gartner - Space Junk | Black Eyed Peas - This Time (Afrojack Remix) | Electronic Music Blog | Vacay Wave
Useful web resources about bittorrent, usenet search and usenet newsgroups
I'm In Love (I Wanna Do It) (Wideboys Remix) - House | Living Electro | Electronic Song Downloads, DJs, Community and more...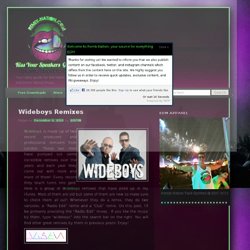 Wideboys is made up of two record producers and professional remixers from London. These two men have pumped out some incredible remixes over the years and each year they come out with more and more of them! Every record they touch turns into gold. Here is a group of Wideboys remixes that have piled up in my iTunes. Most of them are old but some of them are new so make sure to check them all out!
Wideboys Remixes | Remix Nation
100% Soca music - Best of Soca, Calypso, Reggae