Music
DJ Music Software. The best party playlist. | londonbound | 8tracks. Sound Types. This guy must be one of the coolest men alive: Linsey Pollak. [VIDEO] Alan Lomax Collection (The American Folklife Center, Library of Congress) About | Lomax collections online | List of Lomax collections About the Lomax Family Collections The Lomax family has a long history of collaboration with the Library of Congress.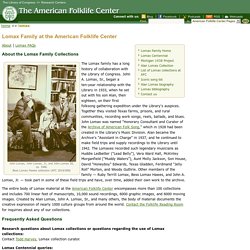 John A. This song is sick. Posted in Bangin, Video by nick | Tags: 2014, Chance the Rapper, Hip-Hop, LIVE, Lollapalooza Chance the Rapper made a legendary return to his home city of Chicago after gaining a monstrous global following as he played a huge set at the trend setting Lollapalooza music festival.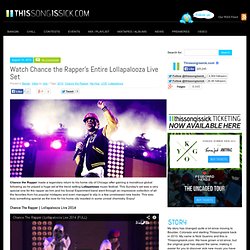 This Sunday's set was a very special one for the rapper as him and his Social Experiment band went through an impressive collection of all the favorites from his popular mixtapes and even managed to slip in a few unreleased new tracks. Torrent Search Engine. Useful web resources about bittorrent, usenet search and usenet newsgroups. I'm In Love (I Wanna Do It) (Wideboys Remix) - House | Living Electro | Electronic Song Downloads, DJs, Community and more...
100% Soca music - Best of Soca, Calypso, Reggae. Grooveshark - Listen to Free Music Online - Internet Radio - Free MP3 Streaming.
---