Social reading and social writing
Booktrope.com | Freedom of the Book
Doris Lessing's The Golden Notebook
CommentPress is an open source theme and plugin for the WordPress blogging engine that allows readers to comment paragraph-by-paragraph, line-by-line or block-by-block in the margins of a text. Annotate, gloss, workshop, debate: with CommentPress you can do all of these things on a finer-grained level, turning a document into a conversation. It can be applied to a fixed document (paper/essay/book etc.) or to a running blog.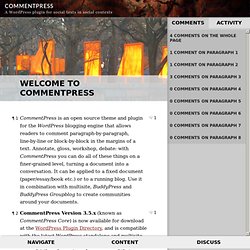 Together with the Institute for the Future of the Book, I created this website as a way to think to about games. Games, as in computer games, are the subject of my next book, GAM3R 7H30RY. I am interested in two questions. can we explore games as allegories for the world we live in? can there be a critical theory of games? I thought it would be interesting to share the book in its draft state to see if these questions are something other people might have ideas on or might want to pursue. more ...
GAM3R 7H30RY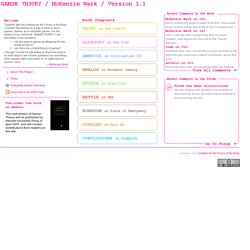 Retreat to My Study
Without Gods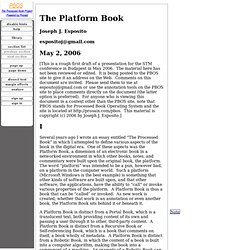 <div style="border: solid red 1px"><b>Note:</b> you need to enable JavaScript to use the advanced features of this site.</div> Joseph J.
The Platform Book
We Think explores how the web is changing our world, creating a culture in which more people than ever can participate, share and collaborate, ideas and information. Ideas take life when they are shared. That is why the web is such a potent platform for creativity and innovation.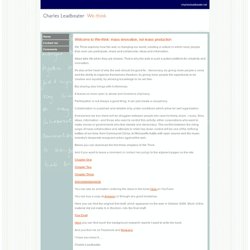 We-think: The power of mass creativity - Charles Leadbeater
Codev2:Lawrence Lessig
Social e-books