E-Book Suppliers
For best results, search by ISBN An ISBN is the 10 or 13 digit number, usually printed on the back of a book with a bar code, that serves as a unique identifier for the book. Searching by ISBN is the best way to search because it will get you the exact title and edition that you need. Many professors include the ISBN on their syllabi or in their course management system. If you don't have the ISBN, try a title or author search.
CengageBrain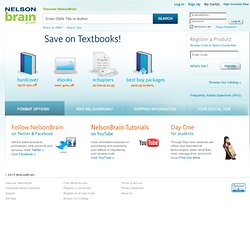 VitalSource
This site uses cookies to store information on your computer. Some cookies on this site are essential, and the site won't work as expected without them. These cookies are set when you submit a form, login or interact with the site by doing something that goes beyond clicking on simple links. We also use some non-essential cookies to anonymously track visitors or enhance your experience of the site. If you're not happy with this, we won't set these cookies but some nice features of the site may be unavailable.
SwetsWise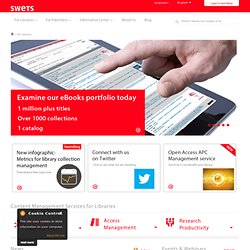 Simon & Schuster
Books@Ovid
Springer
Emerald eBook Series
Emerald eBook Series Collections bring together over 1,300 volumes and more than 135 book series in two key fields. Commissioned from leading academics and authors, each collection offers a breadth of relevant, quality content combined with the ease and accessibility of electronic access. Featuring high impact and topical research, these titles offer a more in-depth and comprehensive analysis of a subject area, making them an essential resource for students, researchers and industry. Business, Management & Economics – a growing collection of more than 890 volumes from over 85 eBook Series titles.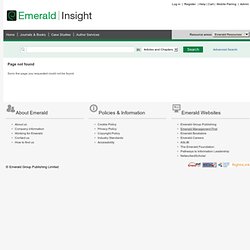 The ABC-CLIO eBook Collection, a CODiE award winner, makes it easy to give your patrons access to the information they need from anywhere, at anytime. They offer the same high-quality, authoritative, scholarly information librarians have come to expect from ABC-CLIO, with enhanced readability, advanced search and browse capabilities, and more. Our collection includes over 7,000 titles comprising of encyclopedias, dictionaries, handbooks, and guides from ABC-CLIO, Greenwood Press, Libraries Unlimited, and Praeger imprints.
ABC-Clio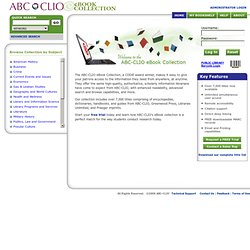 Palgrave Connect
Bloomsbury Public Library Online
OverDrive
Askews Library Services - Home
MyiLibrary
Taylor & Francis eCollections We now offer 18 eCollections in key subject areas. These are available by annual subscription or outright purchase. The aim of the eCollection is to enhance the user-experience of any library and to complement the rest of our online publishing programme. We also offer mini collections within these subject areas to allow you to tailor your electronic offerings even further. Please contact us for more information.
Taylor & Francis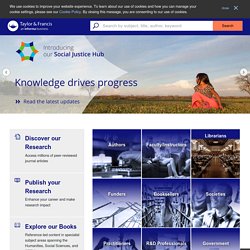 123Library
McGraw-Hill eBook Library
Oxford Scholarship Online: Home
Credo Reference Home
KnowUK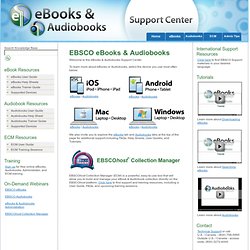 NetLibrary-EBSCO
eBook Resources Audiobook Resources ECM Resources Training Sign up for free online eBooks, Audiobooks, Administrator, and ECM training.
the new eBook solution from Browns Books for Students