Creativity
Personal Creativity Lives in All of Us
philmckinney | June 24, 2013 We have all heard someone say, "Oh, I am not a creative person at all. I don't paint, draw, write, or do anything like that." People tend to think of personal creativity in terms of artistic skills or genetic abilities.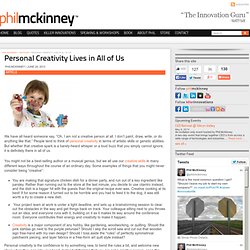 W e are all apprentices in a craft where no one ever becomes a master.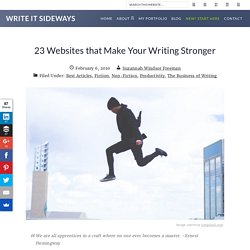 Stupidity Rules for Creative Professionals
I'm having trouble being stupid.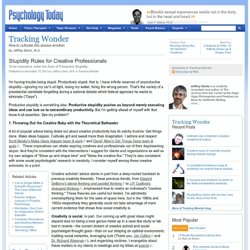 chrishoeller : Creativity is the opposite
chrishoeller : Perception VS Reality #creativity
10 Bizarre Facts about Famous Creative Geniuses
by Kyle Wiens | 8:54 AM May 18, 2012 Polymath is one of those words more likely to show up on the SAT than in everyday conversation.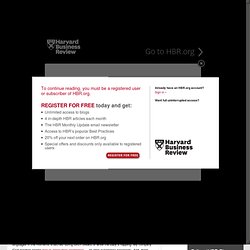 In Defense of Polymaths - Kyle Wiens
by Beth Comstock | 11:05 AM May 11, 2012 Diversity is the crucial element for group creativity.
Want a Team to be Creative? Make it Diverse - Beth Comstock