Pinterest Tools
Pinpuff Launches as a Klout for Pinterest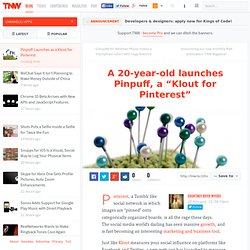 Pinterest, a Tumblr like social network in which images are "pinned" onto categorically organized boards, is all the rage these days. The social media world's darling has seen massive growth, and is fast becoming an interesting marketing and business tool.
Pinterest is the new home to images from around the Web. Artists, interior designers, fashionistas and excited brides-to-be are using Pinterest to organize and curate their aesthetic. Among the photos of vintage duffle bags and cheese plates, word-only images have begun to pop up. Toronto-based developer Adam Rotman saw the opportunity and jumped on it. His new site, PinAQuote.com, offers users a way to grab text they see somewhere on the Web and turn it into a sharable image for Pinterest. Drag the PinAQuote bookmarklet into your bookmarks bar, which works well in Firefox or Chrome.
Now You Can Pin Quotes to Pinterest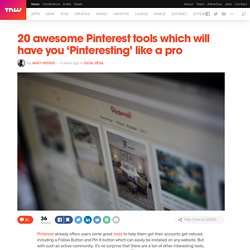 Pinterest already offers users some great tools to help them get their accounts get noticed, including a Follow Button and Pin It button which can easily be installed on any website.