Photography.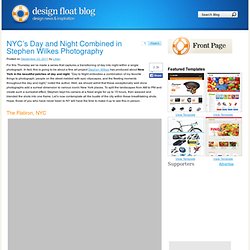 For this Thursday we've made a series that captures a transitioning of day into night within a single photograph. In fact, this is going to be about a fine art project Stephen Wilkes has produced about New York in the beautiful patches of day and night. "Day to Night embodies a combination of my favorite things to photograph; people on the street melded with epic cityscapes, and the fleeting moments throughout the day and night," noted the author. Well, we should admit that these exceptionally well done photographs add a surreal dimension to various iconic New York places. To split the landscapes from AM to PM and create such a surrealist effect, Stephen kept his camera at a fixed angle for up to 15 hours, then weaved and blended the shots into one frame. Let's now contemplate all the bustle of the city within these breathtaking shots.
rocoquirk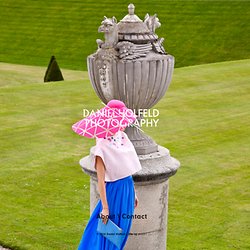 Irish born to German parents, Daniel Holfeld grew up in Ireland only to chase the sun through his lens. Having graduated with a BA [Hons] in photography, Daniel's origins are based in fine art, initially exhibiting his work in the New York Photo Festival, followed by exhibitions in London and Paris. Daniel sold many pieces during this and became a collectable photographer within the art world. Developing on from fine arts, Daniel began travelling with his lens. His first stop was documentary work in the Eastern Cape of South Africa where he photographed orphans affected by poverty and disease. This assignment showed his versatility and capability to adapt to the subject and environment.
Daniel Holfeld Photography
SATOSHI MINAKAWA
Studio Sarah Doyle | Selected Work
GERMAN COLLINS - Fashion and Advertising Photographer
Cliona O'Flaherty Photography - FASHION
Barry McCall Fashion Photographer - Editorial, Advertising, Beauty - Dublin, Ireland
April 11th, 2014 by Lynne McNairn This image shows the workings of the busy docks in Darling Harbour in around the 1890s. The area pictured is Grafton Wharf which was used by the Clarence and Richmond River Steam Navigation Company. The building in the centre is No 1 Sussex Street which was used as offices by the steamship companies. One sign by the door reads 'Ship Engineer, Adelaide S.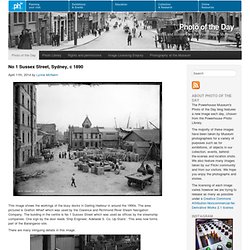 Powerhouse Museum – Photo of the Day
*Jess Baumung | Toronto Music Photography