Gaming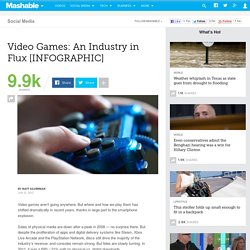 Video Games: An Industry in Flux [INFOGRAPHIC]
Video games aren't going anywhere.
Rickie Fowler on cover of Tiger Woods PGA Tour 13 | Video Games Guide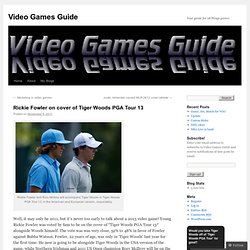 Rickie Fowler and Rory McIlroy will accompany Tiger Woods in Tiger Woods PGA Tour 13, in the American and European version, respectably.
MyndPlay - Mind controlled movies and video training platform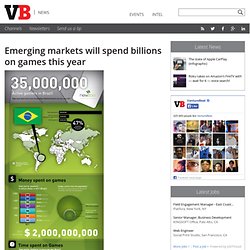 Emerging markets will spend billions on games this year
Gamers are expected to spend billions of dollars in emerging markets this year such as Brazil, Mexico and Russia, according to market researcher Newzoo , based in Amsterdam.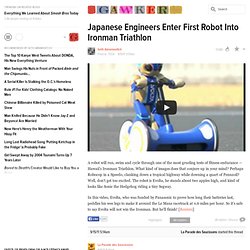 Japanese Engineers Enter First Robot Into Ironman Triathlon
A robot will run, swim and cycle through one of the most grueling tests of fitness endurance — Hawaii's Ironman Triathlon. What kind of images does that conjure up in your mind? Perhaps Robocop in a Speedo, clanking down a tropical highway while downing a quart of Pennzoil?
Set your sights on this shooter-filled edition of EBC as we talk Battlefield 4 and the evolution of the FPS. Plus, MGSV is being a Pain, WBIE is in Infinite Crisis, XCOM comes to iOS, Borderlands extends its borders and Blizzard shows its virtual cards. All of that and more on this edition of gaming's most brutal video podcast!
UNCHARTED 3: Drake's Deception™ Special Coming to Spike TV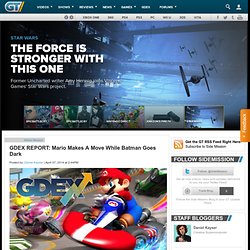 My family has a games closet.
Games in Google+: fun that fits your schedule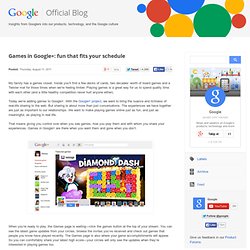 HopeLab
Zamzee
Game Developers Conference | February 28-March 4, 2011 | Moscone Convention Center | San Francisco, California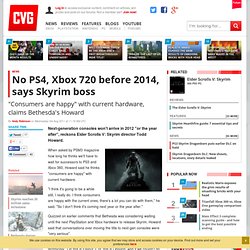 By Andy Robinson for CVG UK Next-generation consoles won't arrive in 2012 "or the year after", reckons Elder Scrolls V: Skyrim director Todd Howard. When asked by PSM3 magazine how long he thinks we'll have to wait for successors to PS3 and Xbox 360, Howard said he thinks "consumers are happy" with current hardware.
No PS4, Xbox 720 before 2014, says Skyrim boss
Marketwatch just ran an interesting article that quoted Eric Schmidt on the current winners and losers in the technology market.
When did Microsoft lose its way?
Jon Radoff's Internet Wonderland
Casual Connect Seattle: July 19 - 21, 2011
ESPN Releases Social Game for Sports Fans on Facebook