Interior_design
Kubek Furniture Leicester
This modern seventh floor riverside apartment is placed in the luxurious and modern Montevetro Building, which is close to Battersea Square with access to Chelsea, Fulham and Kings Road by crossing Batters [...] Black on White House is designed by Fabi Architekten and it is located in Wenzenbach. The house is like an archetype, a prelude to the castle "Schönberg". The residence consists of two building volume [...] Robin Way House is designed by Bates Masi Architects and it is located in Amagansett, New York.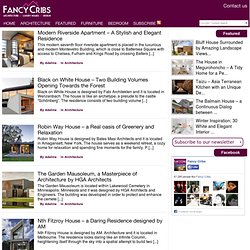 Fancy Cribs
The Mid-Century Modernist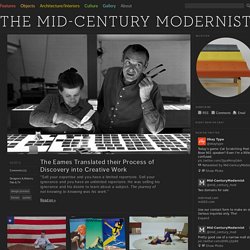 Refurnished, Remodeled, Rebuilt Welcome to the new Mid-Century Modernist. Before you even enter the doors, it's clear things have changed around here. We've widened the site and enlarged the images. But what's truly new is the addition at the back of the house. The Gallery is a curated showroom of the most interesting items from the mid-century modern era.