Artist 4
Free drawing and painting lessons
Paul Galyer
wild impressions
Jean M. Baylis
Jonathan Tetley
terence j charnley
lucianne lassalle
niborama
brock davis
Jean Wells
Postcard from Puniho
sarah castle
Alan Brown
Artists and Artwork
Mary Horgan
Frank Hyder Studios
Frances Galante
Paula O'Brien
Melissa Haslam
JONDO
Dorothy
Spinning Madly On
Satsumabug's art blog
Sookyi Lee
Hendry Art
Christopher Pierce Studio
Shahrzad Hazrati
Laurence Kell - Portrait Painter
Elizabeth Menges
Recycle plastic for environment, Richmond Arts Center shows the way For long plastic bags and bottles have been our great friends in daily life, mindless of all the hazardous effect that plastic has on environment. But, the thought of a life without plastic seems to be grueling, as there is no other cheaper way to get out of the mire. Also, discarding plastic waste in open is extra perilous for the environment.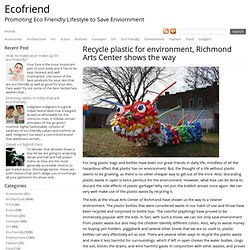 Arts: Green Living
Art designs
Mixing Reality
SkotForeman
Christopher Pierce Studio
Rebecca G. Fagg - Paintings
Bruce Adams
The Art Workers Guild
Art Canyon
Royal College of Art | Welcome...
House for an Art Lover
Josh George Art Blog
Josh George
James Abbott McNeill Whistler (July 11, 1834 – July 17, 1903) was an American-born, British-based artist. Averse to sentimentality and moral allusion in painting, he was a leading proponent of the credo, " art for art's sake ". His famous signature for his paintings was in the shape of a stylized butterfly possessing a long stinger for a tail. [ 1 ] The symbol was apt, for it combined both aspects of his personality—his art was characterized by a subtle delicacy, while his public persona was combative.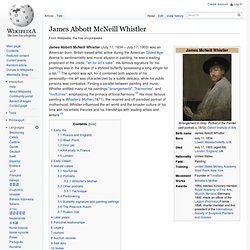 James Abbott McNeill Whistler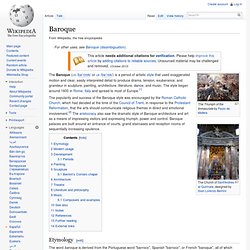 Baroque
The Baroque ( US / b ə ˈ r oʊ k / or UK / b ə ˈ r ɒ k / ) is a period of artistic style that used exaggerated motion and clear, easily interpreted detail to produce drama, tension, exuberance, and grandeur in sculpture, painting, architecture, literature, dance and music. The style began around 1600 in Rome , Italy and spread to most of Europe. [ 1 ]