Innovation
Local Motors | Driven By Design™ Innovation Consulting & Disruptive Innovation Firm | Innosight. I Don't Understand What Anyone Is Saying Anymore - Dan Pallotta. By Dan Pallotta | 10:57 AM December 5, 2011 Listen to Dan Pallotta explain why we still use jargon, even though we hate it.Download this podcast I'd say that in about half of my business conversations, I have almost no idea what other people are saying to me.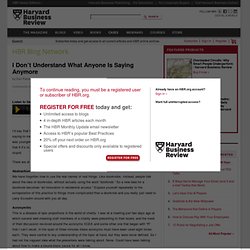 The language of internet business models has made the problem even worse. When I was younger, if I didn't understand what people were saying, I thought I was stupid. Vision. « The smartest people always work for someone else », Bill Joy, co-fondateur de Sun Microsystems, 1990 Une stratégie d'Open Innovation repose sur la vision qu'il est aujourd'hui plus facile de détecter et d'impliquer dans son processus d'innovation l'ensemble de l'intelligence collective de son écosystème d'acteurs externes – les autres grands groupes d'autres secteurs que le sien, les startups et PMEs, les laboratoires de recherche publics et privés, les experts et développeurs indépendants, les Universités, mais aussi ses clients et ses fournisseurs – et l'ensemble de ses collaborateurs au delà du périmètre du département R&D.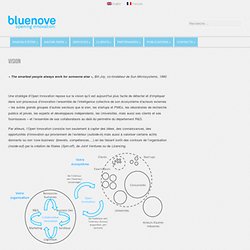 Global Benchmark | Leading Practices and Insights. Unlock the value of creative | Global Benchmark. Peter Sloterdijk. Peter Sloterdijk (German: [ˈsloːtɐˌdaɪk]; born June 26, 1947) is a German philosopher, cultural theorist, television host and columnist.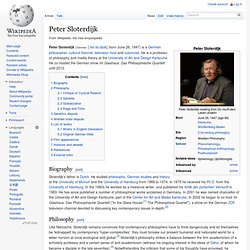 He is a professor of philosophy and media theory at the University of Art and Design Karlsruhe. He co-hosted the German show Im Glashaus: Das Philosophische Quartett until 2012. Biography[edit] Sloterdijk's father is Dutch. He studied philosophy, German studies and history at the University of Munich and the University of Hamburg from 1968 to 1974. FastCompany.com - Where ideas and people meet. A list of top 50 Innovation blogs by Blog Rank.
---