Vidéo
À première vue, isolement et réseaux sociaux sont deux choses bien distinctes, voir même contradictoires. Mais avez-vous déjà réellement pensé à ce que les réseaux sociaux vous apportaient ? La réponse que donne cette vidéo est simple : la solitude.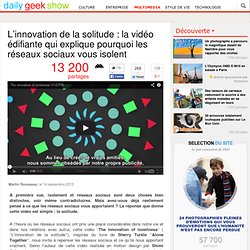 L'innovation de la solitude : la vidéo édifiante qui explique pourquoi les réseaux sociaux vous isolent
A Message To Humanity!
FR) L'univers est mon boss .... et il embauche!
Tout va pour le mieux dans le métro Parisien
Fully transparent and full-spectrum resistance group committed to the end of this current global system and for a simpler way of living. A Human way of living. A living man can be enslaved and reduced to the historic condition of an object. But if he dies in refusing to be enslaved, he reaffirms the existence of another kind of human nature which refuses to be classified as an object. -Albert Camus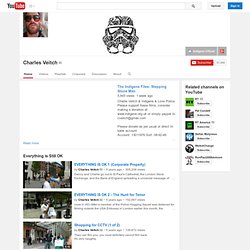 Chaîne de cveitch
Ouvrez les Yeux et Réveillez Vous....
a voir absolument ... tres tres forte La video