Internet Skills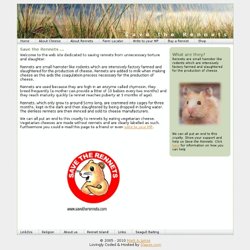 Save the Rennets
What are they? Rennets are small hamster like rodents which are intensively factory farmed and slaughtered for the production of cheese. We can all put an end to this cruelty.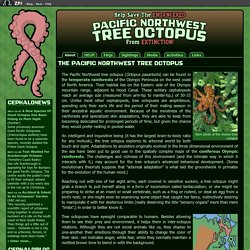 Help Save The ENDANGERED From EXTINCTION! The Pacific Northwest Tree Octopus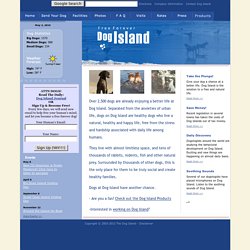 Over 2,500 dogs are already enjoying a better life at Dog Island. Separated from the anxieties of urban life, dogs on Dog Island are healthy dogs who live a natural, healthy and happy life, free from the stress and hardship associated with daily life among humans. They live with almost limitless space, and tens of thousands of rabbits, rodents, fish and other natural prey. Surrounded by thousands of other dogs, this is the only place for them to be truly social and create healthy families. Dogs at Dog Island have another chance.
Detecting Lies and Staying True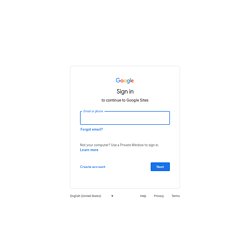 Web search can be a remarkable research tool for students - and we've heard from educators that they could use some help to teach better search skills in their classroom. The following Search Education lessons were developed by Google Certified Teachers and the Search Education team to help you do just that. The lessons are short, modular and not specific to any discipline so you can mix and match to what best fits the needs of your classroom. Additionally, all lessons come with a companion set of slides (and some with additional resources) to help you guide your in-class discussions. They are all under Creative Commons Attribution Share-alike, so feel free to adapt them and use them as you see fit! Just please link back to this page.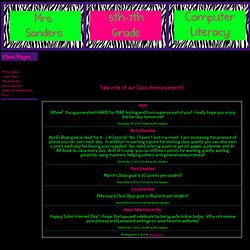 CMS Computer Literacy
April's Dojo goal is (wait for it....) 40 points! No, I haven't lost my mind. I am increasing the amount of points you can earn each day. In addition to earning a point for starting class quietly, you can also earn a point each day for having your supplies! You need to bring a pen or pencil, paper, a planner, and an AR book to class every day.
A Google a Day