Fossil Fuels & Mining
New or Endangered Species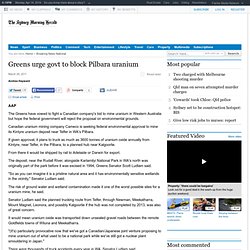 Greens urge govt to block Pilbara uranium
The Greens have vowed to fight a Canadian company's bid to mine uranium in Western Australia but hope the federal government will reject the proposal on environmental grounds.
Gas prices have been edging up since February, reaching $4 a gallon this Easter, and Republicans are gearing up to make a stink about it. To blame Democrats, that is, for setting things up this way.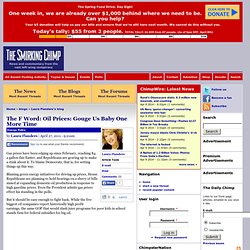 The F Word: Oil Prices: Gouge Us Baby One More Time
Native Tribes, Mining, Deforestation etc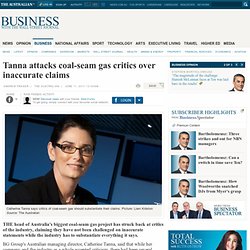 Tanna attacks coal-seam gas critics over inaccurate claims
Catherine Tanna says critics of coal-seam gas should substantiate their claims. Picture: Liam Kidston Source: The Australian THE head of Australia's biggest coal-seam gas project has struck back at critics of the industry, claiming they have not been challenged on inaccurate statements while the industry has to substantiate everything it says.
Nuclear & Radioactive Issues
Chernobyl Reclaimed: An Animal Takeover