Music
blahblahblahscience
Fri 01/17 8:00 PM Francis and the Lights Charles Bradley and His Extraordinaires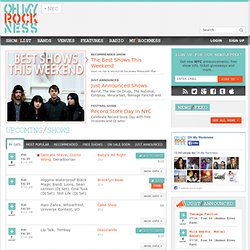 When Lucinda Williams released her self-titled lp in 1988, it was the third album she'd ever released, only her second made up of completely original material and her first in eight years. Her first two albums, Ramblin' and Happy Woman Blues, were released in relatively quick succession in 1979 and 1980. Then, for certainly not the last time in her career, she went dark.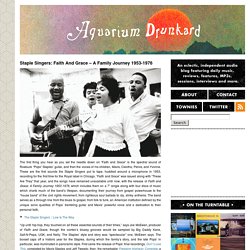 ► "Aerosol Can" from the EP Apocalypse Soon 2014 iTunes BY BEN SIEGEL | Jonk Music Is there anything Pharrell can't do? Following a year where he helped bring Daft Punk and Robin Thicke out of irrelevancy, coax strong showings from of both Mr. and Mrs. Sean Carter on their latest albums, and give the world a 24-hour music video, real-life Benjamin Button and musical impresario Skateboard P joined forces with the equally versatile Diplo and his Major Lazer squad for an banger on the outfit's March EP, Apocalypse Soon. Existing at the juncture of dancehall, pop, and electronic music that they built for themselves, Major Lazer's Diplo, Walshy Fire, and Jillionaire tend to operate in two lanes — they either bring dancehall/reggae/soca music into the robotic, pulsating embrace of electronic music and EDM, or add steel drums and riddim to the sounds of broader talents.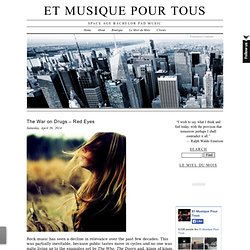 I'm not guilty You're the one who's guilty The lawmakers and politicians The Colombian druglords All you who lobby against making drugs legal Just like you did with alcohol during the prohibition You're the one who's guilty -Nino Brown, New Jack City (1991) There are several things that I realize and think about every day. They're all mostly spurred by the fact that I reside in and remain prideful of New York City, but they have to do with all facets of life. Today, I thought for a long time about the history of Ancient Egyptians. Many find the idea of Ancient Egypt extremely fascinating.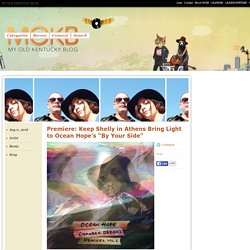 With an LP, The Rookie, bookended by two EPs since coming onto the scene 2011, Southern Cal electronic group The New Division are ready to invade your ears with new album, Together We Shine, on March 18th. The release brings to a close 2 years that have been dedicated to the creation of the album that saw a hard-drive containing what was supposed to be Together We Shine get completely damaged leading to a new direction for it. This collection of eleven tracks features guest appearances by Dave Keuning (The Killers) on "Smile," Starflyer 59 on "Honest," and Sarah P of Keep Shelly in Athens on "England." "Stockholm" serves as the first single and shows a continuation of a layered, more robust sound that works driving in your car or in a club. You get a sense celebration in the song after all of the struggles which occurred during the making of the album.
ThisBonusTrack.com | New Music Blog
One of my favourite sites for discovering new, independent, and often free of charge music is Bandcamp. Always updated with new records, Bandcamp is my go-to source for unique music to share. Recently, Bandcamp introduced me to an artist I'd never heard of, this artist being Golden Death Music.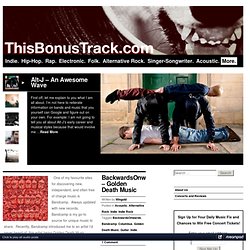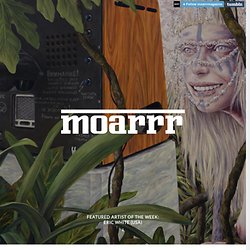 Kitsuné New Faces Kitsuné New Faces does exactly what it says on the tin by singling out the talents currently breaking through in music and giving them the platform they deserve. The compilation will be out on February 24. Tracklist : 1. Antimatter People "Mossy Grounds" 2. Gallant "Sirens" 3.