Music
blahblahblahscience
Sun 04/20 8:00 PM Higgins Waterproof Black Magic Band, Lions, Sean Lennon (DJ Set), One Tusk (DJ Set), Still Life (DJ Set) Hani Zahra, Whoarfrost, Universe Contest, I/O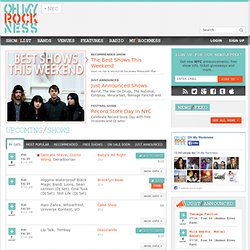 Music is never incidental in a Jim Jarmusch movie. It's part of his film's DNA, a through line running through his characters' black comedy gags and existential wanderings. There's no stylistic template – everything from crazed blues to ambient drones have soundtracked Jarmusch's films — but the director ties songs together with an unmatched patience and style.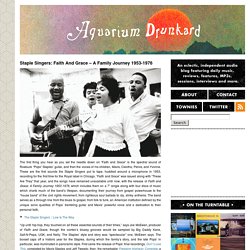 ► "Aerosol Can" from the EP Apocalypse Soon 2014 iTunes BY BEN SIEGEL | Jonk Music Is there anything Pharrell can't do? Following a year where he helped bring Daft Punk and Robin Thicke out of irrelevancy, coax strong showings from of both Mr. and Mrs. Sean Carter on their latest albums, and give the world a 24-hour music video, real-life Benjamin Button and musical impresario Skateboard P joined forces with the equally versatile Diplo and his Major Lazer squad for an banger on the outfit's March EP, Apocalypse Soon. Existing at the juncture of dancehall, pop, and electronic music that they built for themselves, Major Lazer's Diplo, Walshy Fire, and Jillionaire tend to operate in two lanes — they either bring dancehall/reggae/soca music into the robotic, pulsating embrace of electronic music and EDM, or add steel drums and riddim to the sounds of broader talents.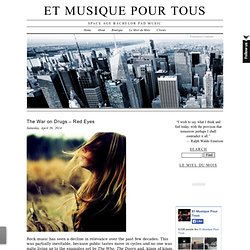 I'm not guilty You're the one who's guilty The lawmakers and politicians The Colombian druglords All you who lobby against making drugs legal Just like you did with alcohol during the prohibition You're the one who's guilty -Nino Brown, New Jack City (1991) There are several things that I realize and think about every day. They're all mostly spurred by the fact that I reside in and remain prideful of New York City, but they have to do with all facets of life. Today, I thought for a long time about the history of Ancient Egyptians. Many find the idea of Ancient Egypt extremely fascinating.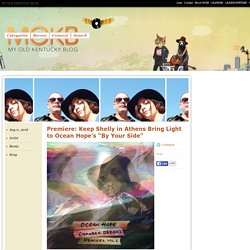 During SXSW in 2013, we were fortunate to attend The Windish Agency's showcase. Admittedly, we were there to catch CHVRCHES, but Birmingham, UK band Peace absolutely stole the show for us. They had the total package; looks, sound, and swagger. Shortly thereafter, they dropped their debut long-play In Love that met the promise of that live show. With that being said, it looks like they are keep on keepin' on with the release of the video for new song "Money" off their just completed, yet-to-be-named sophomore album.
ThisBonusTrack.com | New Music Blog
One of my favourite sites for discovering new, independent, and often free of charge music is Bandcamp. Always updated with new records, Bandcamp is my go-to source for unique music to share. Recently, Bandcamp introduced me to an artist I'd never heard of, this artist being Golden Death Music.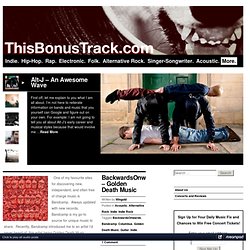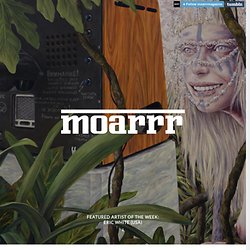 Kitsuné New Faces Kitsuné New Faces does exactly what it says on the tin by singling out the talents currently breaking through in music and giving them the platform they deserve. The compilation will be out on February 24. Tracklist : 1. Antimatter People "Mossy Grounds" 2. Gallant "Sirens" 3.