Apps/Main Course
Pork Chops with Fresh Tomato, Onion, Garlic, and Feta Recipe. Martha Stewart's Perfect Baked Macaroni & Cheese - Food on Shine. Every week on Food52.com, we're digging up Genius Recipes -- the ones that make us rethink cooking myths, get us talking, and change the way we cook.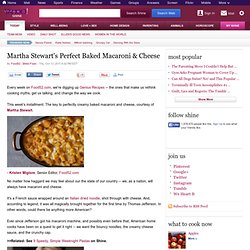 This week's installment: The key to perfectly creamy baked macaroni and cheese, courtesy of Martha Stewart. - Kristen Miglore, Senior Editor, Food52.com No matter how haggard we may feel about our the state of our country -- we, as a nation, will always have macaroni and cheese. It's a French sauce wrapped around an Italian dried noodle, shot through with cheese. Baked Mac and Cheese | Recipes for Kids. Ramen Hacks: 30+ Easy Ways to Upgrade Your Instant Noodles. SLIDESHOW: Ramen Hacks: 30+ Easy Ways to Upgrade Your Instant Noodles [Photographs: J.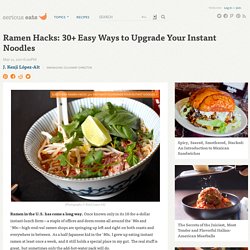 Kenji Lopez-Alt] Garlic butter roasted mushrooms. A repeat offender in the lede-burier category, let me begin with what matters: this is absolutely my new favorite quick and obsessively delicious way to prepare mushrooms.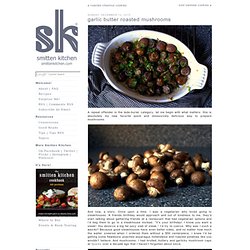 And now, a story. Once upon a time, I was a vegetarian who loved going to steakhouses. A friends birthday would approach and out of kindness to me, they'd start talking about gathering friends at a restaurant that had vegetarian options and I'd beg them to go to a steakhouse instead. "It's your birthday! I know you want a steak! Homemade Flour Tortillas Recipe. Cook the Book: Creamy Mushroom Pâté. Shiitake mushrooms.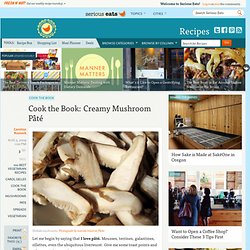 Photograph by marcelo träsel on Flickr Let me begin by saying that I love pâté. Mousses, terrines, galantines, rillettes, even the ubiquitous liverwurst. Give me some toast points and a few cornichons and I am in heaven. So what am I doing writing about pâté during a week of vegetarian recipes? Wonton Wrappers Recipe.
---