Social justice stuff
Rookie
by Special Correspondent Nadra Kareem This review was originally posted on January 12, 2009 If there's a classic film on race that gives "Guess Who's Coming to Dinner" a run for its money, it's 1959's "Imitation of Life. This year marks the 50th anniversary of the film, which stars Lana Turner and Juanita Moore.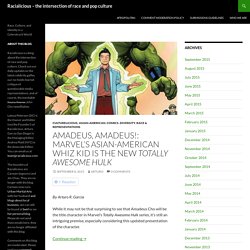 Racialicious - the intersection of race and pop culture
Tiger Beatdown › Kumbaya Motherf*cker Central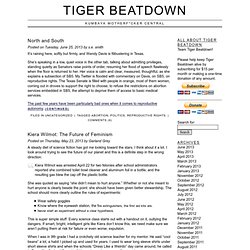 Cooking was never a very high priority in my household. Until my brother got married and met his wife, the only thing any of us knew how to cook well was my Dad's celebrated spaghetti sauce, and not very well. When I moved in with my Mee Mee to take care of her after she had a fall, I had to learn a whole lot.
Coal-ateral Damage Appalachian environmentalists call a proposed 110-mile expressway 'mountaintop removal disguised as a highway.' By Cole Stangler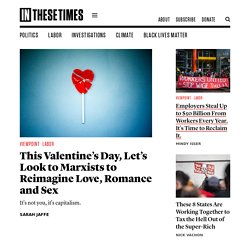 In These Times
Bitch Media
Here's the news on our radar today! • Yesterday was the anniversary of Roe v. Wade! Current polling shows that 52 percent of Americans support access to legal abortions. [AlJazeera] • Speaking of reproductive rights and the utter fear of going back to the 20th century, the women of Downton Abbey have been confronted with some serious issues surrounding birth control and unwanted pregnancy this season.