Philosophy & Deep Thought
Seth Adelman who listens to the podcasts has produced an extremely useful resource: a thematic listing of all our Philosophy Bites, Ethics Bites, Bioethics Bites,Mulitculturalism Bites, Social Science Bites and Free Speech Bites interviews which he has very kindly allowed us to publish below. Thanks Seth. We plan to keep this list updated. Please let me know via email or comments if you think anything is miscategorised or links don't work. You can also Download List as a Word File. Seth explains the reference numbers etc.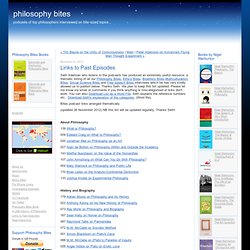 Links to Past Episodes
Institute for Ethics and Emerging Technologies
Buzz Holling – "On The Verge of a Systemic Crisis"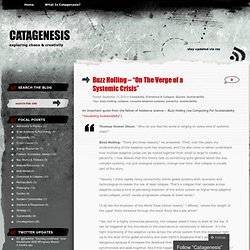 An important quote from the father of resilience science – Buzz Holling (via Computing For Sustainability "Visualizing Sustainability") Thomas Homer Dixon: "Why do you feel the world is verging on some kind of systemic crisis?"Buzz Holling: "There are three reasons," he answered.
Buzz Holling – "On The Verge of a Systemic Crisis"
Multimedia from the IEET
Golden Philosophy
BEYOND GOOD AND EVIL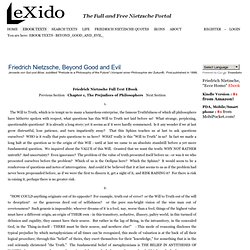 HomeEBOOK TEXTSSearch TextsLifeFRIEDRICH NIETZSCHE QUOTESIKONSAbout You are here: Friedrich Nietzsche, Beyond Good and Evil
Charles Eisenstein on Vimeo
The Great Turning Film: Joanna Macy on Uncertainty on Vimeo
T he Philosophy Pages is an online library of philosophy and theology texts, including selected writings of philosophers from anicent times to the contemporary period, including Plato, Aristotle, Friedrich Nietzsche, Ralph Waldo Emerson and Pythagoras, amongst many others. The site has been active since 2006 and is currently undergoing redesign work. If you would like to contribute to the site or have any questions, email philosophy@davemckay.co.uk . Facebook Page - Visit the Philosophy page on Facebook ! Anaximander - Surviving Fragments. Aristotle - Collected Works.
philosophy pages
@tmbchr » public domain playground. friendly entities welcome.
Alchemically Braindamaged
Psychology, or; Keeping the Mind Alive The Hard Swallow I will not mince any words: things are bad. Objectively. They are probably worse than most of you know, or could bear to know. Every system that we rely upon to maintain a safe, ordered and livable world is in crisis.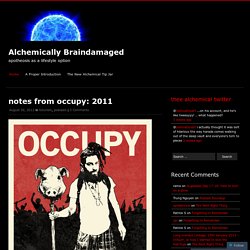 Blackboard - Quoted - The Cosmos and You