Ciencia
CLUSTER - divulgación científica
CLUSTER - divulgación científica
tutorial_programacion
DIY a really simple Thermoelectric Emergency Generator from very few parts.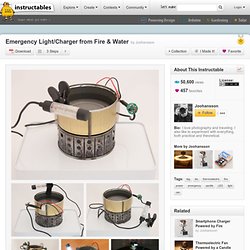 Emergency Light/Charger from Fire & Water
A picture is worth a thousand words – based on this, infographics would carry hundreds of thousands of words, yet if you let a reader choose between a full-length 1000-word article and an infographic that needs a few scroll-downs, they'd probably prefer absorbing information straight from the infographic. What's not to like?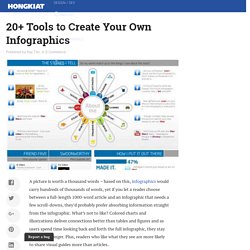 Enigmas, Teorías, Secretos, Investigaciones, Conspiraciones y Curiosidades
Building a working Turing machine out of Lego is easier than you think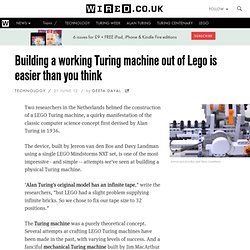 Two researchers in the Netherlands helmed the construction of a LEGO Turing machine, a quirky manifestation of the classic computer science concept first devised by Alan Turing in 1936.
Vjay Kumar: robots que vuelan... y cooperan