Industrial Design
'Shiny points' stand out One of the key design principles of Shanzhai is to make the assets of the product stand out. Shanzhai is not about being subtle.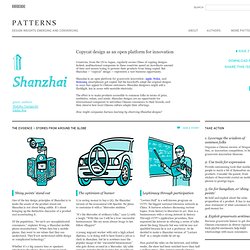 Shanzhai | Patterns from IDEO
Smart, Practical Tips for Building a More Comfortable Subway Car - Eric Jaffe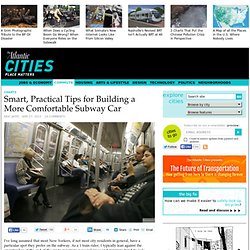 I've long assumed that most New Yorkers, if not most city residents in general, have a particular spot they prefer on the subway.
A History of Braun Timepieces
A Sponsored Post on the History of Braun Design Every student of industrial design ought study Braun's line of timepieces. The sheer variety and innovation, on both the design and technical fronts, that the company was able to inject into something as simple as a time-telling device is staggering; Braun was obsessing over minute bevels and visual clarity years before smartphone manufacturers sought to differentiate one glass rectangle from another.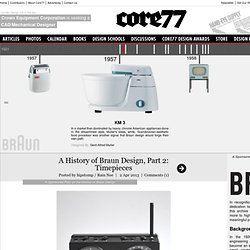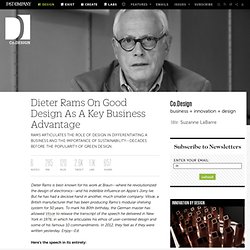 Dieter Rams is best-known for his work at Braun--where he revolutionized the design of electronics--and his indelible influence on Apple's Jony Ive.
Few things say filthy rich more succinctly than an indoor rock-climbing wall. But even those lucky enough to have them, must contend that the hulking structures don't match their surrounding décor.
Lunar Rethinks Rock Climbing Walls, Making Them Slicker And Smarter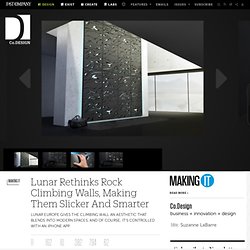 I'm an incorrigible caffeine addict and a hopeless collector of all coffee accoutrements--from French presses and stovetop espresso makers to percolators and milk steamers. So when I saw this porcelain wall-mounted espresso machine, I found myself wiping away some coffee-tinged drool. Arvid Häusser, a 23-year-old German design student at Bauhaus-Universität Weimar, has revamped the industrial-looking espresso machine, with its metal body and plastic knobs, and made it friendlier, adding warm wood tones and creamy ceramic. But the improvements extend beyond mere aesthetics: Porcelain is a good insulator and doesn't impart a metallic taste. And by adhering the appliance to the wall, Häusser has managed to free up valuable counter space and even create a place for resting a few mugs securely on top. Note the height-adjustable drip tray, which accommodates a latte glass as easily as an espresso cup.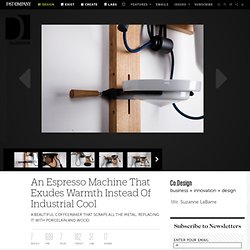 An Espresso Machine That Exudes Warmth Instead Of Industrial Cool
Collection of Cool Umbrella Designs
Today we showcase our favorite examples of creative umbrella designs. Electric Umbrella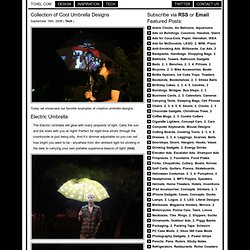 10 Futuristic Cell Phone Concepts
Collection of the most creative and interesting cell phone concepts designed by talented people from all over the globe. Weather Cell Phone Concept Beautiful cell phone concept design by Seunghan Song accurately detects and illustrates present weather conditions. [link] Mobile Script Cell Phone Concept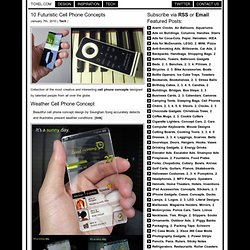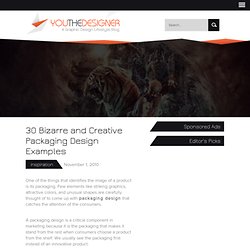 Inspiration November 1, 2010 One of the things that identifies the image of a product is its packaging.
Braun electrical - Audio
Dieter Rams and the products he designed for Braun and Vitsœ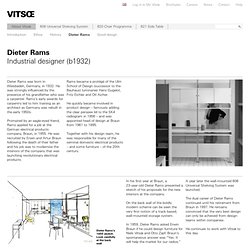 Dieter Rams was born in Wiesbaden, Germany, in 1932.