Crafts
Crafts. Fabric Crafts. 8-bit popup cards. By Kate on April 30, 2012 Hello!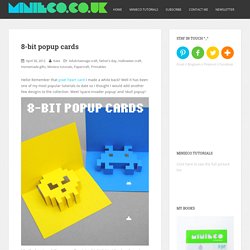 Remember that pixel heart card I made a while back? 31 Insanely Easy And Clever DIY Projects. Rag Painting Technique. Crafting. Pop up flower - Arte e Creazione. Giant Paper Rose Flower. Google. Entrada (3.530) - celso.publi. ..:: Rizzo Embalagens ::.. Simple Pop-Ups You Can Make! Google. Paper Art - 100 Extraordinary Examples of Paper Art.
Paper art can be traced back to Japan, where it originated over a thousand years ago.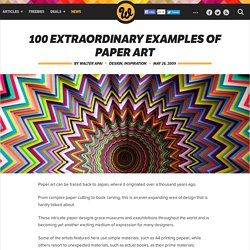 From complex paper cutting to book carving, this is an ever expanding area of design that is hardly talked about. These intricate paper designs grace museums and exauhibitions throughout the world and is becoming yet another exciting medium of expression for many designers. Some of the artists featured here use simple materials, such as A4 printing papeel, while others resort to unexpected materials, such as actual books, as their prime materials. In this article, we'll take a look at 13 remarkable artists and showcase their truly amazing pieces of paper art. Peter Callesen. Crafts/diy. The Technique Zone: Acrylic Paint Transfer.
Supplies needed: Acrylic dabbers, photocopy of an image, water spritzer bottle, paintbrush, card stock, craft sheet and heat tool (optional) Take the lid off the dabbers and brush the paint onto the card stock, ensure you get a good coverage Take your photocopied image ( remember that you will get a reverse of the image, so don't use bold words), flip it over and place it in the acrylic.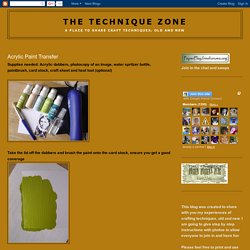 Lightly press it down making sure it's smooth and not wrinkled Leave to air dry for at least 15 minutes and then if you wish give it a blast with the heat tool. MANUALIDADES RECICLANDO CDs. Pearltrees videos. How to make gift bags from newspaper | How About Orange - StumbleUpon. When I bought something at a store recently, the clerk handed me my purchase in a bag made from a newspaper.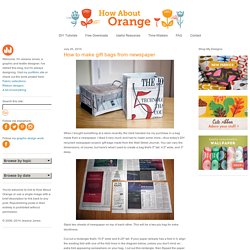 I liked it very much and had to make some more—thus today's DIY recycled newspaper project: gift bags made from the Wall Street Journal. You can vary the dimensions, of course, but here's what I used to create a bag that's 5" tall, 4.5" wide, and 3" deep. Stack two sheets of newspaper on top of each other.
---