DESIGN
PHOTOS: Tour Three of Brooklyn's Most Coveted Townhouses The David Salle Residence in Fort Greene, Brooklyn - Gallery Page 1 – Inhabitat New York City. Though it's usually Manhattan that gets all the attention when it comes to real estate, Brooklyn also plays host to a number of spectacular homes worthy of the pages of Dwell magazine.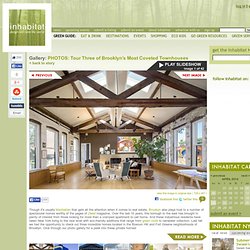 Over the last 10 years, this borough to the east has brought in plenty of interest from those looking for more than a cramped apartment to call home. And these industrious residents have taken New York living to the next level with eco-friendly additions that range from green roofs to rainwater collection. Last fall we had the opportunity to check out three incredible homes located in the Boerum Hill and Fort Greene neighborhoods of Brooklyn. Bybodesign. The cube projectThe Cube Project – University of Hertfordshire. The Best in Outdoor Technology. The Daily Buzz: Baby, kids & maternity fashion, gear and gadgets.
How to Generate Good Ideas. Www.shanghaitang.com/en/locate-a-store/america. Welcome, shipping to Euro Follow us on Search Sign In/Register.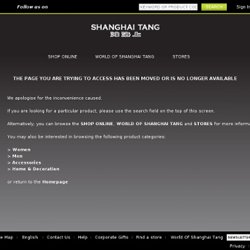 FIND US - flip & tumble - shopping bags. Welcome. Welcome To DESIGN.inc. Qatar Sprouts a Towering Cactus Skyscraper. The Minister of Municipal Affairs & Agriculture (MMAA) in Qatar is getting a brand new office building that takes the form of a towering cactus.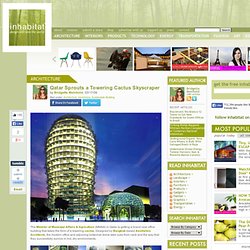 Designed by Bangkok-based Aesthetics Architects, the modern office and adjoining botanical dome take cues from cacti and the way that they successfully survive in hot, dry environments. Qatar is fairly barren, covered by sand, and receives and average annual rainfall of 3.2 inches. Home of Worldwide Fred. Marimekko. Kikkerland Design. Gift Ideas | Present Ideas | from Mollie & Fred, The Online Gift Boutique.
Home.
---