DESIGN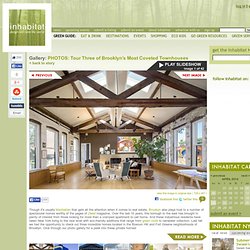 PHOTOS: Tour Three of Brooklyn's Most Coveted Townhouses The David Salle Residence in Fort Greene, Brooklyn - Gallery Page 1 – Inhabitat New York City
Though it's usually Manhattan that gets all the attention when it comes to real estate, Brooklyn also plays host to a number of spectacular homes worthy of the pages of Dwell magazine. Over the last 10 years, this borough to the east has brought in plenty of interest from those looking for more than a cramped apartment to call home. And these industrious residents have taken New York living to the next level with eco-friendly additions that range from green roofs to rainwater collection. Last fall we had the opportunity to check out three incredible homes located in the Boerum Hill and Fort Greene neighborhoods of Brooklyn.
bybodesign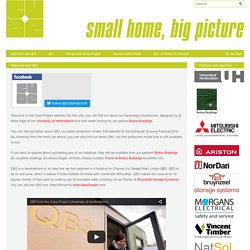 Welcome to the Cube Project website. On this site, you can find out about our low-energy microhomes, designed by Dr Mike Page at the University of Hertfordshire and built under licence by our partner Bolton Buildings. You can find out below about QB2, our production model, as seen on George Clarke's Amazing Spaces on UK's Channel 4 TV.
The Best in Outdoor Technology
How to Generate Good Ideas
www.shanghaitang.com/en/locate-a-store/america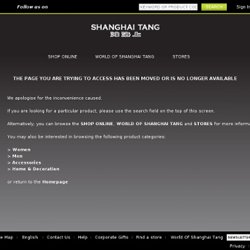 Welcome, shipping to Euro Follow us on Search Sign In/Register
FIND US - flip & tumble - shopping bags
More than 400 invited guests attended the opening event of The Art Hunter in Sydney on Tuesday night. The Art Hunter launch is a collaboration between The Cool Hunter and Jaguar, and the opening night was also the Australian debut of the spectacular Jaguar C-X17 concept car. To present The Art Hunter, we engaged our dream team of collaborators, led by the incomparable Natalie Longeon and Peter Pengly from The Artistry (they designed and executed our Summer Lovers Rotate store as well), to transform a 500 m2 warehouse in Alexandria into a genuinely exciting, temporary three-week art exhibition experience. The Art Hunter is not a white-walled space where you quietly walk past pieces of art.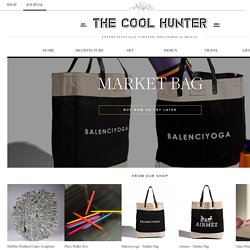 Welcome To DESIGN.inc
The Minister of Municipal Affairs & Agriculture (MMAA) in Qatar is getting a brand new office building that takes the form of a towering cactus. Designed by Bangkok-based Aesthetics Architects, the modern office and adjoining botanical dome take cues from cacti and the way that they successfully survive in hot, dry environments. Qatar is fairly barren, covered by sand, and receives and average annual rainfall of 3.2 inches.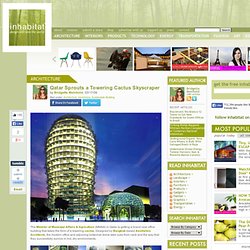 Qatar Sprouts a Towering Cactus Skyscraper
Marimekko
Gift Ideas | Present Ideas | from Mollie & Fred, The Online Gift Boutique
Looking for gift ideas? We have plenty of fantastic ideas for gifts & presents here at MOLLIE & FRED - The online boutique specialising in stylish homeware and design-led gifts. Our collections are carefully selected to excite, inspire and indulge our customers... fantastic present ideas including beautiful jewellery stands by Lisbeth Dahl , shabby chic home accessories by Gisela Graham , eye-catching wall plaques from East of India and a range of stunning clocks designed in the UK by Newgate … read more