WORK
Desperate Sailors | Home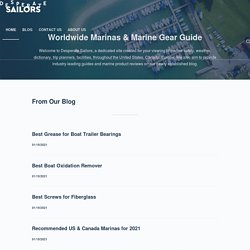 Signing up for Crew & Boat owners is FREE. For Freelancers and Businesses, it is Free until the end of 2012. Profile Types Help...
travel and adventure jobs
Bold Earth has been a worldwide leader in teen adventure travel since 1976 Bold Earth Teen Adventures is about teenagers, adventure travel, community service, leadership, learning and discovery. Venture to the western U.S., Hawaii, Alaska, Europe, Costa Rica, South America, Africa, Asia or the South Pacific. Camp, rock climb, mountain bike, sea and river kayak, canoe, raft, backpack, surf, ski/snowboard, horseback ride, ice climb, sail, SCUBA, windsurf or study a foreign language. As a Trip Leader, you'll spend 4-9 weeks during the summer months facilitating group dynamics with up to 13 teens while teaching a broad range of adventure travel skills along with an experienced senior leader.
Adventure Travel Jobs Worldwide: Paid Working Experiences Abroad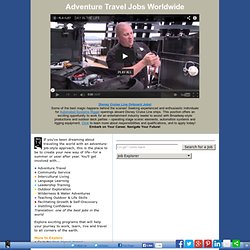 My two experiences were very different from each other, but made up a brilliant month of great travelling, and helpXing! - Katie , United Kingdom I think HelpX is great idea. The website is easy to use, and it is helpful to be able to read hosts profiles and references. I've enjoyed my experience as a helper.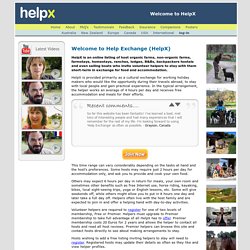 Latitude 38 Cruising Skippers List
:: World Help Link ::
For those of you who would like to save some money and lock in our current low subscription rates before our next rate increase, you can subscribe for two years for $49.95, or three years for $69.95. These subscription rates are for Caretaker.org Online subscribers. Postal subscriptions with addresses within the USA are an extra $5/year. If you have any house sitting or property caretaking questions,please email us at: caretaker@caretaker.org or write:The Caretaker Gazette2503 E MARTIN LUTHER KING JR BLVD AUSTIN TX 78702-1448or call:(206) 462-1818 anytime, and if it's after hours, please just leave us a message.