Candacenorthey
Candace Northey
Planting A Pineapple. Did y'all know that you can take this and turn it into… This?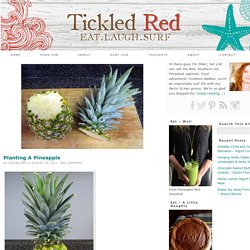 And that this will eventually produce… This? Holga D - Holga Digtal Camera - Saikat Biswas. The original Holga camera has very few controls, a 2 speed shutter, 2 apertures and very basic focusing ring.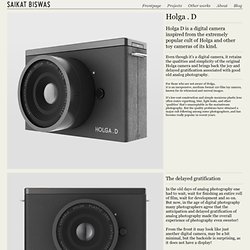 Holga D is aimed for similar rudimentary controls, but as it's a digital camera and as it has a electronic shutter there are some change in functionalities in order to make it useful. On one side of the top panel there is a big shutter release key, and on the other side a same sized E-Ink display. Surrounding these there are two ring-dials for ISO and shutter speed control. There is a power-key on next to the shutter speed dial. The entire top panel can be removed and reversed for left hand use.
A Sewing Table for Small Spaces. The perfect spot for a part time sewing enthusiast!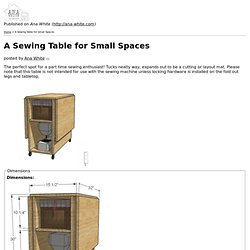 Tucks neatly way, expands out to be a cutting or layout mat. Please note that this table is not intended for use with the sewing machine unless locking hardware is installed on the fold out legs and tabletop. Big Fat Fern Afghan. I did it!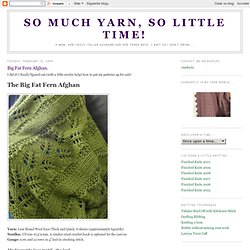 I finally figured out (with a little ravelry help) how to put my patterns up for sale! The Big Fat Fern Afghan Yarn: Lion Brand Wool Ease Thick and Quick, 6 skeins (approximately 640yrds)Needles: US size #13/9 mm. A similar sized crochet hook is optional for the cast on.Gauge: 9 sts and 12 rows in 4" knit in stocking stitch. 40 Photo-Illustrated Questions to Refocus Your Mind.
Post written by: Marc Chernoff Email Asking the right questions is the answer… It's not the answers you get from others that will help you, but the questions you ask of yourself.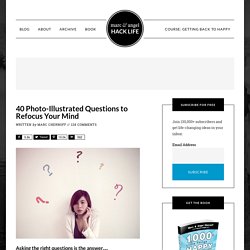 A Valentine Project for Little Ones. I have truly loved the motivation the So You Think You're Craft competition has given me to tackle projects recently.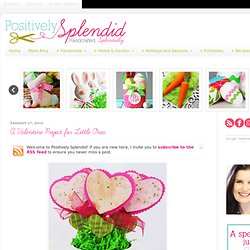 I have to say, though, that it has been very hard keeping my creations a secret! I have always been horrible about spilling the beans when it comes to things I'm excited about, and my contribution to last week's Kids Can Do lineup is no exception.
Tman. Brendon. Gardening. Recipes. For me :) Sewing. House stuff.
---