Travel
The Hub | Where Change Goes to Work. FrontPage. If you are a coworker, space owner, or coworking enthusiast, this site belongs to you.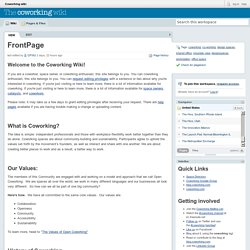 You can request editing privileges with a sentence or two about why you're interested in coworking. If you're just visiting or here to learn more, there is a lot of information available for space owners, catalysts, and coworkers. Philadelphia Distributor. Delaware Basin. Exposed and buried parts of Capitan Reef.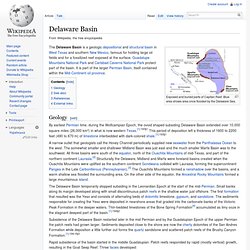 Blue area shows area once flooded by the Delaware Sea. Geology[edit] By earliest Permian time, during the Wolfcampian Epoch, the ovoid shaped subsiding Delaware Basin extended over 10,000 square miles (26,000 km²) in what is now western Texas.[1]:193§1 This period of deposition left a thickness of 1600 to 2200 feet (490 to 670 m) of limestone interbedded with dark-colored shale.[1]:193§1 A narrow outlet that geologists call the Hovey Channel periodically supplied new seawater from the Panthalassa Ocean to the west.
---