Places
Ho Chi Minh City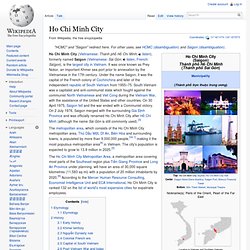 Ho Chi Minh City ( Thành phố Hồ Chí Minh ; listen ), formerly named Saigon ( Sài Gòn ; listen ), is the largest city in Vietnam .
The Maghreb ( Berber : Tamazgha , ⵜⴰⵎⴰⵣⵖⴰ, [ 1 ] Arabic : المغرب, al-Maghrib ) is usually defined as much or most of the region of Northwest Africa , west of Egypt .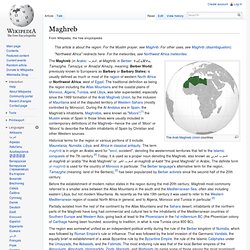 Maghreb
Arrondissements of Paris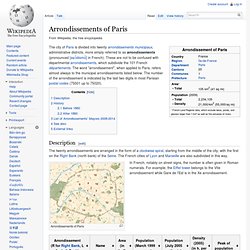 The city of Paris is divided into twenty arrondissements municipaux , administrative districts, more simply referred to as arrondissements (pronounced [aʁɔ̃dismɑ̃] in French ).
Coordinates : Anatolia (from Greek Ἀνατολή , Anatolē — "east" or "(sun)rise"), also known as Asia Minor (from Greek : Μικρὰ Ἀσία Mikrá Asía "small Asia"; in modern Turkish: Anadolu ), Asian Turkey , Anatolian peninsula , Anatolian plateau , and Turkey , denotes the westernmost protrusion of Asia , comprising the majority of the Republic of Turkey . [ 1 ] The region is bounded by the Black Sea to the north, the Mediterranean Sea to the south and the Aegean Sea to the west. The Sea of Marmara forms a connection between the Black and Aegean Seas through the Bosphorus and Dardanelles straits, and separates Anatolia from Thrace on the European mainland.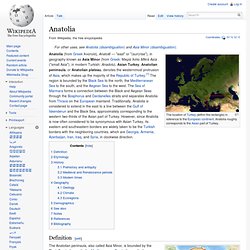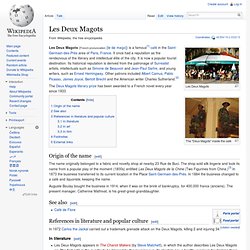 Les Deux Magots
Les Deux Magots
Rhodesia
Rhodesia ( UK / r oʊ ˈ d iː ʃ ə / , rə- DEE -shə ; US / r oʊ ˈ d iː ʒ ə / , rə- DEE -zhə ) was an unrecognised state located in southern Africa during the Cold War . From 1965 to 1979, it comprised the region now known as Zimbabwe .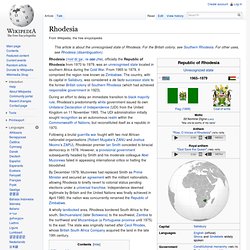 University of Bologna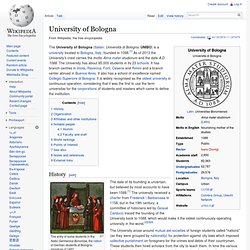 Area above Bologna's old city center. The University of Bologna ( Italian : Università di Bologna , UNIBO ) is a university located in Bologna , Italy , founded in 1088. [ 1 ] As of 2000 the University's motto is Alma mater studiorum ( Latin for "nourishing mother of studies"). The University has about 100,000 students in its 23 schools .
ADX Florence
Coordinates : The United States Penitentiary, Administrative Maximum Facility ( ADX ) is an American federal supermax prison for male inmates located just south of Florence, Colorado . [ 2 ] It is unofficially known as ADX Florence, Florence ADMAX, Supermax, or the Alcatraz of the Rockies. [ 3 ] Part of the Florence Federal Correctional Complex , which is operated by the Federal Bureau of Prisons , a division of the United States Department of Justice , it houses the inmates in the federal prison system who are deemed the most dangerous and in need of the tightest control. [ edit ] History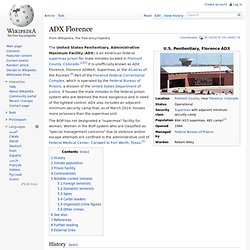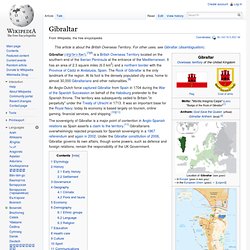 Gibraltar
Gibraltar ( pron.: / dʒ ɨ ˈ b r ɒ l t ə r / ) is a British Overseas Territory located on the southern end of the Iberian Peninsula at the entrance of the Mediterranean .
Panthéon, Paris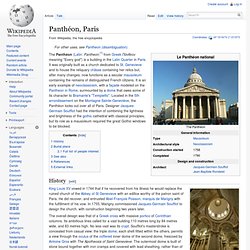 The Panthéon ( Latin : Pantheon , [ 1 ] from Greek Πάνθεον meaning "Every god") is a building in the Latin Quarter in Paris . It was originally built as a church dedicated to St. Genevieve and to house the reliquary châsse containing her relics but, after many changes, now functions as a secular mausoleum containing the remains of distinguished French citizens.