Proyectos
Silk – Interactive Generative Art
expandedeye.co.uk
Google reveals its design principles | Branding
To ensure a strong brand identity, every organisation needs a design style guide , to ensure that all its visual assets adhere to consistent principles. And that applies just as much to the planet's biggest company, Google, as anyone else. Since January 2012, under the leadership of team manager Christopher Bettig and design/project lead Roger Oddone, Google has been working on creating a solid, yet flexible set of guidelines for using its visual assets for both its vendors and its own designers.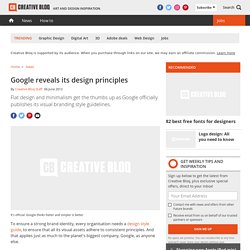 The work of Genis Carreras
Fancy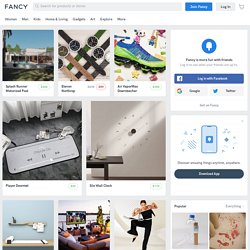 Welcome to Fancy! Discover amazing stuff, collect the things you love, buy it all in one place. Fancy it Fancy it Fancy it Fancy it Fancy it Fancy it Fancy it ronytexasranger Perfect for this summer! Fancy it Fancy it Fancy it Fancy it Fancy it Fancy it Fancy it Fancy it Fancy it Fancy it Fancy it
Elena Lazutina
Repair is Beautiful - paulogoldstein.com
Repair is Beautiful Repair is Beautiful (2012) 'The use of imperfect or incomplete tools draws on the imagination in developing the skills to repair and improvise.' Richard Sennett REPAIR IS BEAUTIFUL began with the idea of solving frustration.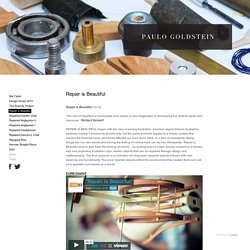 Brasil 360° experience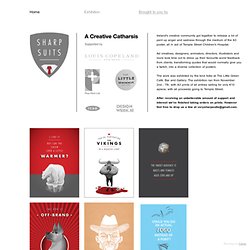 Home - Sharp Suits
Ireland's creative community got together to release a lot of pent up anger and sadness through the medium of the A3 poster, all in aid of Temple Street Children's Hospital. Ad creatives, designers, animators, directors, illustrators and more took time out to dress up their favourite worst feedback from clients, transforming quotes that would normally give you a twitch, into a diverse collection of posters. The work was exhibited by the kind folks at The Little Green Café, Bar and Gallery.
newest covers show me some love also possible to save this cover, see loginmycoverjunkie Metropoli (Spain) New York Times Mag (US)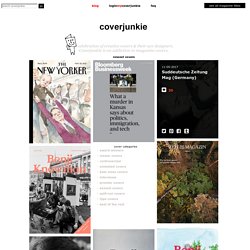 Coverjunkie celebrates creative magazine covers - Coverjunkie.com
The Noun Project
Joshua Davis Studios Joshua Davis Studios New York 234 Jefferson Ave Mineola, New York 11501 studio @ joshuadavis.com tel : 1.516.417.3111 Web Hosting by Media Temple Workshops / Lectures SkillShare Programming Graphics Introduction to Generative Art generating static print with processing, SVG and the HYPE framework http://skl.sh/13mYCai
Upcoming Events McLaren Mur à Mur Commemoration of the 100th anniversary of Norman McLaren's birth April 11th to June 1st, Montreal Festival for Art, Interaction and InformationJune 10-13, Minneapolis Nuit Blanche Stats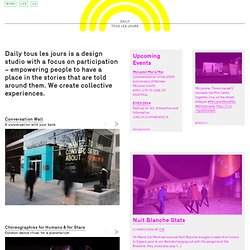 About : DAILY TOUS LES JOURS
Rio 2016 Branding Case Study
London 2012 just ended and everyone will now look forward to the next olympics in Rio 2016. I would like to share a very close inside look on how the branding for Rio was done, that were 139 agencies in the fight to design this brand and Tatil Design nailed it. Imagine a brand born with a huge challenge: to represent the Passion and Transformation of a city and an entire country, and project these values to the rest of the world. A brand that must express unity. Inspire achievement and optimism. Avoid clichés and present Rio de Janeiro as the site of the largest sporting event in the world — to its very own Cariocas, and to athletes and people around the world.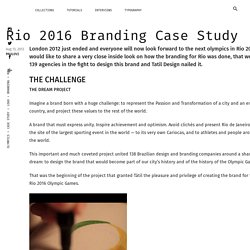 Craig & Karl
KNSTRCT
The Phraseology Project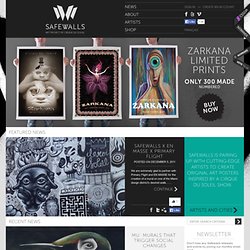 Art Project by Cirque du Soleil | SAFEWALLS
Spotlight on MU, supporter and promoter of public art in the greater Montreal region since 2007. …