History
Archaeologists unearth 5,000-year-old 'third-gender' caveman
Archaeologists investigating a 5,000-year-old Copper Age grave in the Czech Republic believe they may have unearthed the first known remains of a gay or transvestite caveman, reports the Telegraph.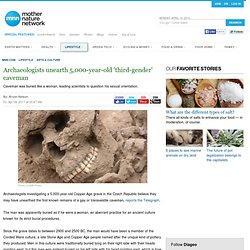 15 Fascinating Facts About Ancient Egypt
History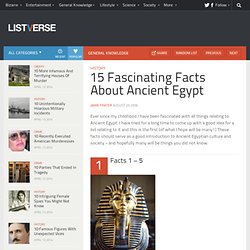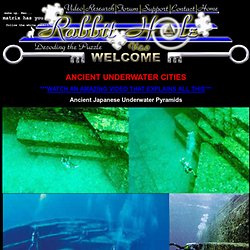 Lost city 'could rewrite history'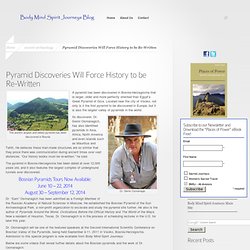 Pyramid Discoveries Will Force History to be Re-Written
The world's largest and oldest pyramid has been discovered in Bosnia A pyramid has been discovered in Bosnia-Herzegovina that is larger, older and more perfectly oriented than Egypt's Great Pyramid of Giza. Located near the city of Visoko, not only is it the first pyramid to be discovered in Europe, but it is also the largest valley of pyramids in the world.
Click here for the PDF version of this interview (20 pages) Click here for the video presentation